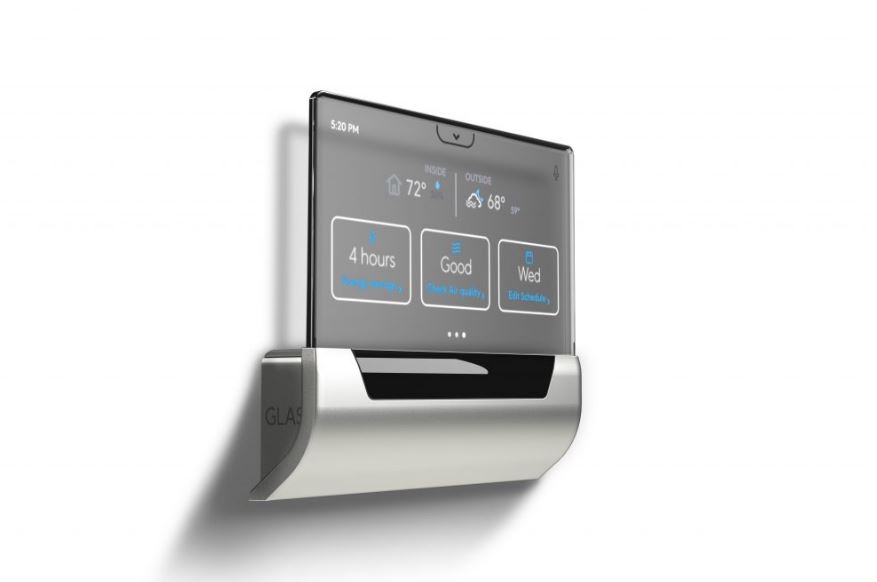 Earlier this year, Johnson Controls first revealed their first smart thermostat GLAS featuring Microsoft's Cortana digital assistant. Today, they provided more details on this powerful thermostat featuring Windows 10 IoT Core.
GLAS features a translucent OLED touchscreen display through which users can control temperature, monitor indoor and outdoor air quality, check the weather and more. If connected to internet, GLAS can also continuously monitor air quality and intelligently adjust settings to help create a comfortable environment. GLAS also adapts to the schedule of people living in the building by automatically detecting when they are home to save energy.
Gallery
Since Cortana is built into it, users can use voice to ask questions to their thermostat for various information and controls. For example, "Hey Cortana, set the temperature to 68 degrees," will adjust the temperature. You can also ask for meeting schedule and more. GLAS can be accessed from mobile, tablet through apps or web browser.
"Developing GLAS really allowed our team to think outside of the box, understand consumers and create a customer-backed design that is both beautiful in form and also very functional," said Don Albinger, vice president & general manager, building automation systems, Johnson Controls. "We wanted to take our experience of designing thermostats for industrial applications and enhance the features, function and user interface of the thermostat to create a more efficient and innovative way to control a space. Given that we invented the room thermostat back in the late 1800s, it's something that Johnson Controls is naturally oriented to do."
You can pre-order GLAS here for $319.
Source: Johnson Controls