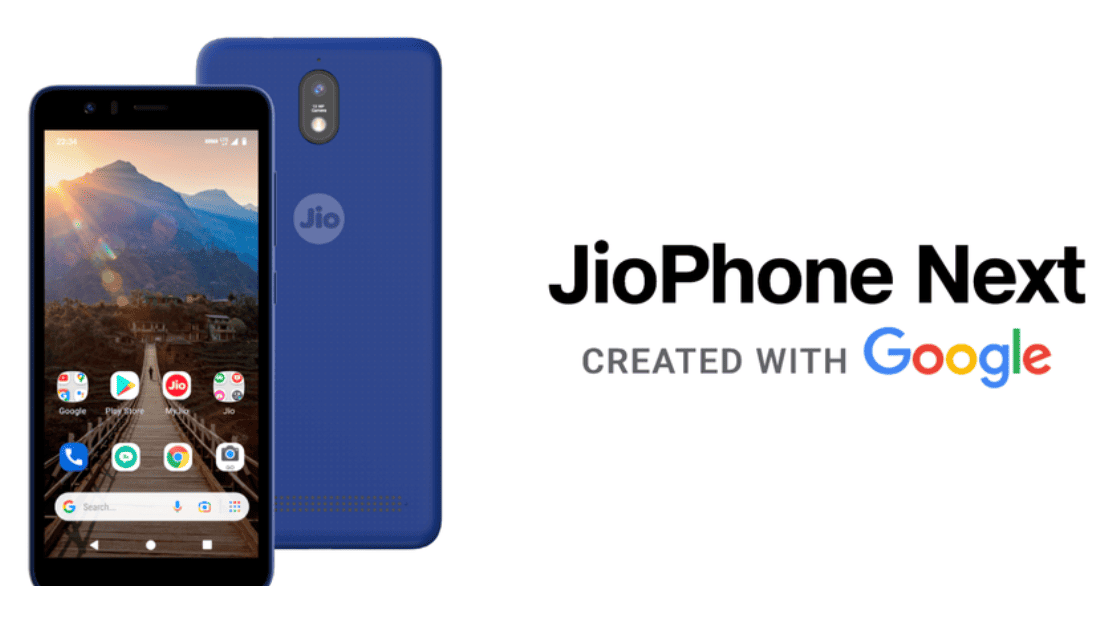 Reliance and Google today announced that JioPhone Next, the most affordable smartphone, will be available next week starting at 1999 INR from Jio and Reliance Retail's network of retail locations. The rest of the price of the smartphone can be paid via easy EMI (300 INR/month) over 18/24 months.
JioPhone Next is based on an optimized version of Android called Pragati OS. It comes with Play Store and over the air updates support for new features, customization, security updates and more. Also, it comes embedded with voice-first features that will also enable people to consume content and navigate the phone in their language of choice. The device is powered by Qualcomm Snapdragon 215 processor, 2GB RAM and 32GB storage.
JioPhone Next features:
A great camera: A fast, high-quality camera is a must-have feature for today's smartphone users. JioPhone Next delivers great photos and videos: from clearer photos at night and in low-light situations to HDR mode that brings out wider color and dynamic range in photos. Google has also partnered with Snap to integrate Indian-specific Snapchat Lenses directly into Camera Go, the phone's camera app, which will create a more delightful and innovative photo-taking experience for users.

A high-quality camera with HDR

Before and after shots showcasing JioPhone Next camera quality

Instantly share apps, files, and more with family and friends: Simply and quickly share apps, photos, videos, music and other content, even without the internet, using the 'Nearby Share' feature.

Share apps and files offline with Nearby Share

Ongoing feature drops and security updates: Along with support for Android security updates, the phone's experience will keep getting better with new feature drops and customizations, all delivered over-the-air. With Google Play Protect built in, the phone has Google's world-class security and malware protection. And with the Google Play Store, users will have access to millions of apps that people across the world use and enjoy.
Source: Google