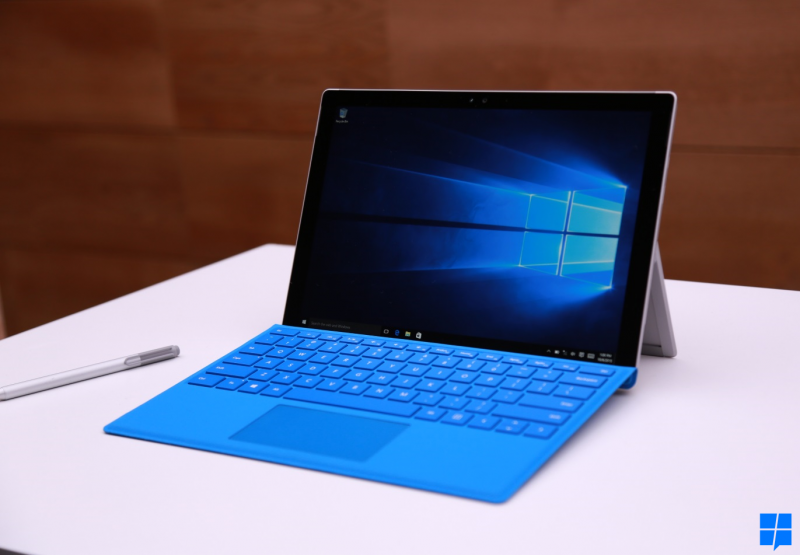 Microsoft's Surface tablets are one of the best tablets in the industry right now. Next to Apple's iPads, the Surfaces represent a near perfect marriage of software and hardware in a convenient form-factor.
Now, the tablet ranks the highest J.D Power's 2017 tablet satisfaction study – taking 855 out of a possible 1000 point scale – Microsoft's Surface is one of the most loved tablets among surveilled users.
What set the tablets aside from others was their versatility – with the Surface Pros being "tablets that can replace your laptop,
Jeff Conkin, VP of service industries at JD Power noted that "These tablet devices are just as capable as many laptops, yet they can still function as standard tablets. This versatility is central to their appeal and success."
The Surfaces performed high in the variety of pre-loaded apps (with the standard mix of Windows apps and Office apps on many), accessory use with the type cover and surface pen being kind of essential to the Surface experience for some – and availability of accessories. Microsoft sells a wide range of Surface accessories in the Microsoft store and even allows users of the older  Surfaces to sue hardware built for newer models.
The Surfaces also achieved kudos for being generally good looking and well-built devices.
Aside from that, here are some of the key findings from the study.
Satisfaction is rising: Overall customer satisfaction with tablet devices is 841, an increase of 21 index points from the 2016 U.S. Tablet Satisfaction Study—Volume 2, released six months ago.
Driving the selection process: Lower price and past experience are the most commonly cited reasons for tablet selection among customers (22% each).  Reputation is next at 19%.
Size matters: The average screen diagonal among Microsoft customers is highest, at 11.8 inches. Satisfaction is 869 among customers whose screen diagonal is 10 inches or more vs. 850 among those whose screen diagonal is 8-10 inches and 824 among those whose screen diagonal is less than 8 inches.
Data plans increase satisfaction: Nearly one-third (32%) of customers have a data plan with their tablet. Overall satisfaction among customers with a data plan is 863 vs. 834 among those without such a plan.
You can read the full findings of the study from the source link below.