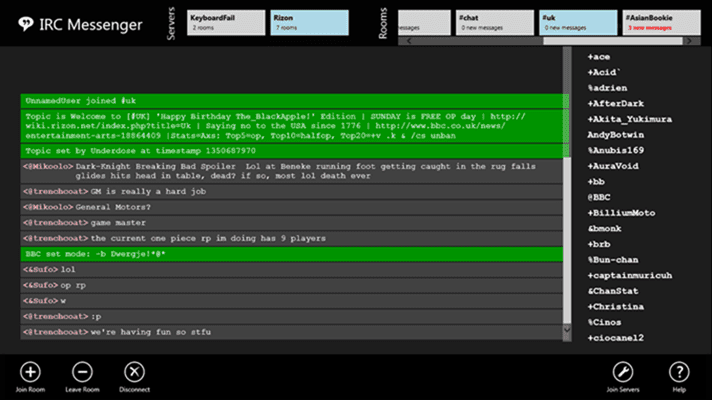 In Windows Phone when an app enters the background, it usually means it closes network connections to internet services, meaning for example you would be logged out of any IRC servers and miss parts of the conversation if you decide to quickly check your email.
Now it appears Microsoft had added APIs to Windows 10 Mobile which will address the issue, according to an update to a Windows Dev User Voice post from 2011, which keep network connections alive even when apps are suspended.
The new DatagramSocket.TransferOwnership API will let developers transfer ownership of the network connection to a brokering service built into the OS, which would monitor network activity and notifies the app through a background task if there is any activity.
This means for example in IRC on suspend the app would transfer the connection to the OS, which would then alert the IRC background service when a new message comes in, and which would let the IRC app background service pop up a notification showing the message, and also buffer messages until you return to the app.
As of yet we do not know of any apps which utilize this feature, but it should finally do away with the hack where developers were pretending their apps were streaming audio apps to keep their connections alive.
The API can be read here.
Have our readers been waiting for this functionality? Let us know below.
[via link="http://www.windowscentral.com/windows-10-mobile-will-be-better-handling-network-activity-suspended-apps?utm_source=wpc&utm_medium=twitter"]the WC[/via]