While iPhones consistently deliver on their promise of excellence, occasional glitches can arise. One of the most common issues is the occurrence of iPhone black screen during calls. In this guide, we'll provide easy-to-follow solutions to help you resolve this pesky problem. 
1. Press the side button to turn on the phone

Your iPhone may have incorrectly detected that the phone is held against your ears and turned off the screen. Pressing the side button should turn the screen back on. You can try pressing it once or multiple times to see if the display reactivates.


2. Remove the screen protector or case

If you are using a screen protector or a case, it might be covering or interfering with the proximity sensor. Temporarily remove the screen protector or case and check if the black screen issue persists. If the problem is resolved, consider researching and purchasing the right screen protector or case for your phone model.


3. Restart your device

Restarting a device is often touted as a universal solution for many issues, including the black screen problem during calls. It can help refresh its software and resolve temporary glitches that may be causing the issue.

To restart iPhone X, 11, 12, 13, or later:
– Press and hold the side button and either volume button simultaneously.
– Wait for the "slide to power off" slider to appear.
– Drag the slider to turn off your iPhone.
– Wait for 30 seconds.
– Press and hold the side button again until the Apple logo appears, indicating that your iPhone is restarting.
To restart iPhone 6, 7, 8, or SE (2nd or 3rd generation):
– Press and hold the side button until the power-off slider appears.
– Drag the slider to turn off your iPhone.
– Wait for 30 seconds.
– Turn your device back on by pressing and holding the side button until you see the Apple logo.
4. Clean the proximity sensor area

Dust, dirt, or smudges on the proximity sensor can also cause issues. Take a soft, lint-free cloth and gently wipe the front of your iPhone, paying attention to the area around the earpiece where the proximity sensor is located.


5. Disable the Reduce Motion feature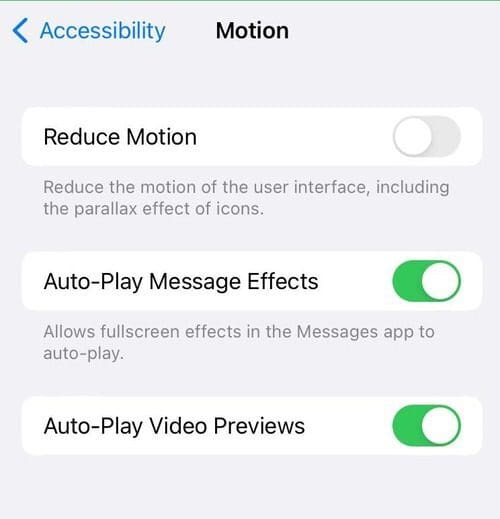 Another potential solution is to disable the Reduce Motion feature. Here is how to do it:

1) Open the Settings app on your iPhone.
2) Scroll down and tap on "Accessibility."
3)In the Accessibility menu, select "Motion."
5)Look for the "Reduce Motion" option and toggle it off. If it's already disabled, leave it as is.

Disabling the Reduce Motion feature can help prevent any conflicts it may have with the proximity sensor and restore the display functionality during calls. After making this change, test your iPhone by making or receiving a call to see if the black screen issue is resolved.


6.Reset all settings

If the issue persists, you can try resetting the settings on your iPhone. This won't erase your data but will revert your settings to their default values. Go to Settings > General > Reset > Reset All Settings. Enter your passcode if prompted, and confirm the reset. Afterward, check if the proximity sensor is working properly.  Note that this is different from factory resetting since factory resetting removes all settings and data. Check out this link if you want to know how to factory reset a locked iPhone.



7.Update iOS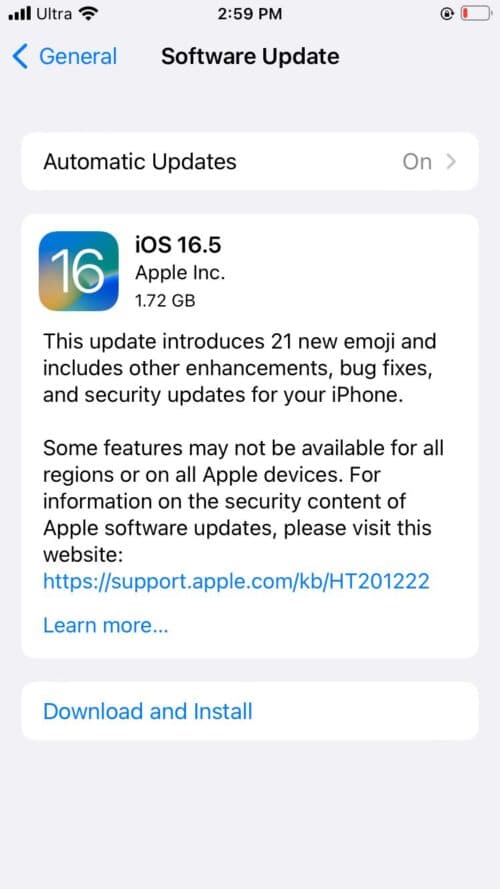 Make sure your iPhone is running the latest version of iOS. Software updates often include bug fixes and improvements that can address known issues. Go to Settings > General > Software Update to check for any available updates. If an update is available, follow the on-screen instructions to install it.


Why iPhone screen goes black during a call?
Every iPhone comes equipped with a proximity sensor that detects when the phone is near your ear during a call. This sensor automatically turns off the display to prevent accidental touches and conserve battery life. Therefore, if your iPhone goes black during calls, chances are that something is blocking the proximity sensor. Uncovering the sensor should resolve the issue and restore the display during calls.

Another reason is that the proximity sensor itself may be malfunctioning. This can happen due to various factors such as software glitch, or a hardware problem.
Conclusion
Experiencing a black screen during phone calls on your iPhone is understandably frustrating. With the seven proven methods shared in this blog post, you now have the tools to overcome this challenge.  If the problem persists, you may be dealing with a different problem. Learn how to fix iPhone black screen of death before seeking further assistance from Apple support or authorized service centers near you.