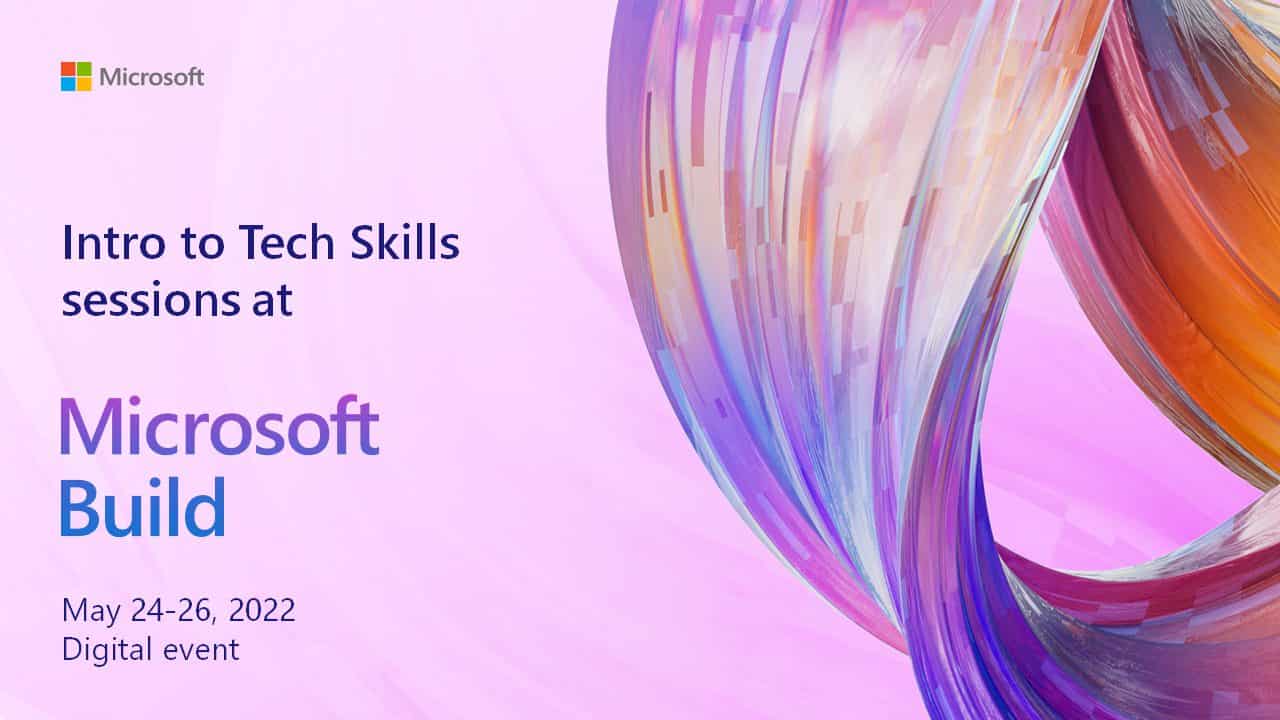 Microsoft Build 2022 will be from May 24 to 26, and the event will be packed with a handful of informative discussions through "Intro to Tech Skills." The sessions are specifically aimed at students and individuals hoping to learn new information about the latest technologies.
"From May 24 through May 26, Intro to Tech Skills sessions will give you the opportunity to learn about new technologies or areas of interest, figure out which ones are right for you, learn what to expect and how to get started," says Microsoft in its blog post announcing the details of Intro to Tech Skills sessions. "You'll get a better understanding of how developer technologies and tools work along with learning resources that can help you further your career in tech. And speaking of your career in tech, we have tips for you on that too!"
Generally, Intro to Tech Skills will be divided into 10. Each one will focus on certain topics that participants can choose to have. Nonetheless, there will also be other engaging student-centered activities aside from the main sessions, such as the "Minecraft time machine," "AI match game," and "Microsoft Cloud Skills Challenge."
Meanwhile, here is the complete list of session titles to expect and the topics they will be covering:
"Intro to Tech Skills"? Tell me more!
Hosted by Microsoft contributor Salman Chishti and Microsoft Regional Cloud Advocate Gwyn Peña-Siguenza, this session will last for two days for students and all kinds of tech learners. It will present valuable information about resources, programs, and upcoming sessions.
A peek inside the developer's toolkit
The sessions will cover the basics of GitHub, Visual Studio Code, and other tools that developers are using to write and share code. This will be a helpful session for those new to the concept.
So many programming languages, so little time–which should I learn?
A handful of popular programming languages will be discussed in this session, such as C#, TypeScript, Python, and low-code programming.
"Hello, World!" in 3 programming languages
Perfect for new coders, this session will present a few popular programming languages.
A guided journey into AI
Speakers will give clear definitions and specific characteristics of AI, machine learning, and deep learning.
Driving inclusion and accessibility with dev tooling and AI services
The audience will receive recommendations on what actions to take to properly inject the concepts of inclusion and accessibility into the products they are building. 
Tackling the technical interview
Learners will be armed with knowledge on how to handle technical interviews. Questions and coding problems that are likely to be asked during interviews will be leaked.
Microsoft technologies and the dev community: Who's building what? Get inspired!
Real-life scenarios produced by students, MVPs, and Cloud Advocates using Microsoft Azure, Power Platform, and Microsoft 365 will be presented.
Build your own resume website and stand out to recruiters
It is a 2-in-1 session that will help participants create an impressive resume and a website to attract clients and potential employers effectively.
The New Developer's Guide to the Cloud
The fundamentals of the cloud will be tackled from .NET to Java to Node.js to Python.
To participate in the Microsoft Build 2022 from May 24 to 26, 2022, click here to register.