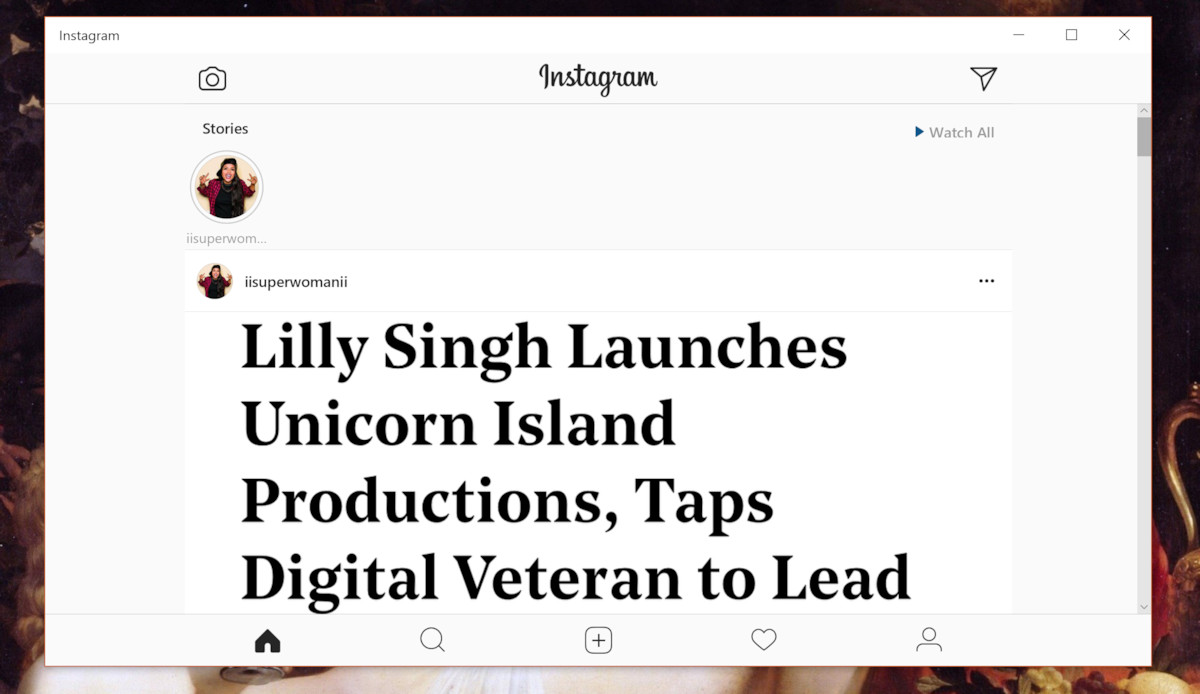 After quite some time, the official Instagram app for Windows 10 has been updated to version  30.1569.12133.0.
As part of the update, the app is no longer available on Windows 10 Mobile, but the update has also delivered a number of minor new features, including:
It is now possible to archive a photo: The photo will not be deleted, but simply hidden from your profile. To archive a photo go to your profile page, choose the photo, click the three dots and select Archive.
It is now possible to share the stories with your friends
It is now possible to reply to individual comments (Threaded replies)
It is now possible to view the last login of your friends from the message section
The updated app can be found in the Windows Store here.