Is Copilot the best AI companion out there? Help us find out by answering a couple of quick questions!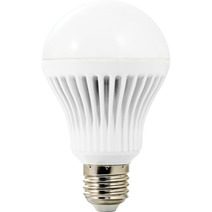 IRVINE, Calif. – March 15, 2014 – INSTEON, creators of the world's best-selling home automation and control technology, today announced that an enhanced version of its INSTEON app will be available for Windows 8.1 and Windows Phone 8 devices as of June 1, 2014. The app comes with exclusive new features, making home automation even easier for everyone, from the ultra-techie to the average homeowner. Quickly following the release of the INSTEON app for Windows PCs, tablets and phones, INSTEON connected home devices will come to Microsoft retail stores.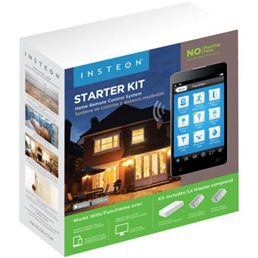 The INSTEON family of devices turns any home into a connected home. INSTEON users are able to set up lighting scenes, schedule lights to automatically turn on and off, and monitor their homes via wireless cameras from any mobile device. INSTEON kits and modules allow users to receive instant notification alerts when doors and windows are opened or closed, or when there is a water leak in the home. INSTEON provides all of this and more via a free app with no monthly fees.
Windows-exclusive INSTEON app features
In addition to taking full advantage of the bold design and dynamic interface experience Windows 8.1 provides, INSTEON has included new features to this app release that are exclusive to the Windows platform, including:
Visitor Mode – provides restricted access to children or guests in your home
Live Tiles – get status on multiple devices directly on your Windows 8.1 Start screen (not currently available on Windows Phone 8)
Enhanced Camera Support – view multiple cameras at once, view full-screen, and camera support without the need of an INSTEON Hub
Multi-House Support – enables you to control multiple homes or businesses from a single account
Dashboard View – a quick and organized view of the status of your home
"The Windows 8.1 platform provided INSTEON with an unparalleled opportunity to develop a beautiful and easy-to-use connected home experience. The Live Tile architecture is especially well-suited for home automation," said Joe Dada, CEO, INSTEON. "Users are going to love controlling their INSTEON-connected home from their Windows devices."
INSTEON devices to be available in Microsoft stores across the nation
Starting June 1, 2014, INSTEON connected home products will be available for purchase on MicrosoftStore.com and by early July they will be available in most Microsoft Stores across the U.S., marking Microsoft's retail entry into the connected home market.
"Windows PCs, tablets and phones are supported by a rich app ecosystem that offers a variety of quality apps that take advantage of the platform's unique features and design such as Live Tiles," said Todd Brix, general manager, Windows Apps and Store, Microsoft Corp. "The unique camera and control features in the INSTEON app really come to life on both Windows and Windows Phone."
Microsoft Stores, in a continuing effort to provide choice, value and service for its customers, will offer a range of INSTEON products, including three unique kits — a Starter Kit, Home Kit and Business Kit — and five standalone devices, including the INSTEON Leak Sensor, Open/Close Sensor, LED Bulb, On/Off Module and Wireless Wi-Fi Camera. Prices will range from $29.99 to $79.99, with kits starting at $199. 
"Microsoft understands the many benefits of home automation technology, and we look forward to providing the highest-quality experience for their customers now and in the years to come," said Dada. 
INSTEON's reliable dual-band technology uses both the existing wires (power line) in the home and radio-frequency (RF) communication instead of relying on spotty Wi-Fi connections and routers, which dictate where smart devices must be placed to work properly. By making every networked device talk to each other via RF and the power line, INSTEON eliminates the need for custom wiring and ensures that every device is always connected. Adding remote control and automation to everything from home monitoring to lighting, INSTEON's dual-band network and devices allow users to manage the home or office in more variations than any other home automation technology.
For more information about INSTEON®, please visit www.insteon.com .