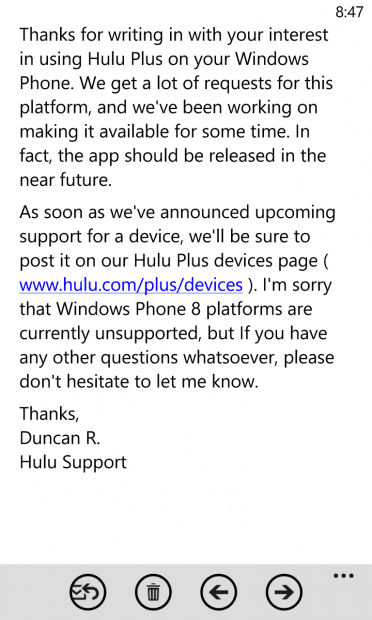 If you are missing a Hulu app on your Windows Phone device, then this is a great news for you. According to Hulu customer support, they are working on a Hulu app for Windows Phone devices as they get lots of requests on this platform. Also they revealed that the app will be released in the near future.
The company has just released a Hulu Plus app for Windows 8 which features access to their  back catalogue, and has the ability to pin favourite shows to the start screen. I expect Windows Phone 8 support is likely an off-shoot of that effort.
The whole app story is getting better for Windows Phone platform as sales of devices increases. It can only get better over time!