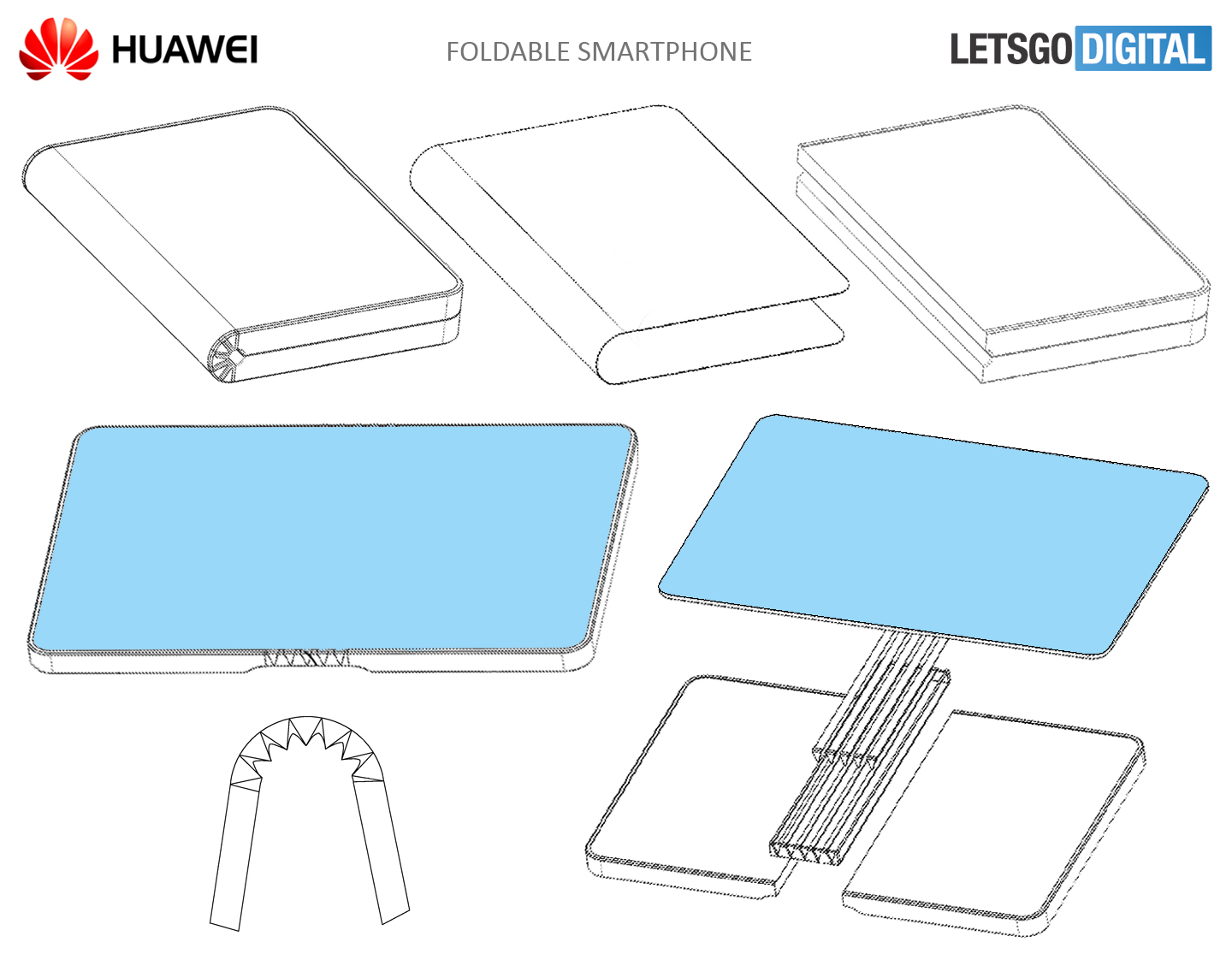 Like the train in the matrix, folding phones appear to be bearing down on us with an unavoidable inevitability.
The big issue holding the devices back is the wear and tear on flexible screens from being folded repeatedly, an issue exacerbated by how acute the folding radius is – the tighter the fold the more difficult to keep a flexible screen working.
Huawei has posted a patent for a folding smartphone that runs into a tablet and they have a rather unique solution to the issue.
Instead of having the folding screen protected on the inside of the book-like device, the screen is on the outside of the device, with a large hinge area on the inside consisting of alternating flexible and inflexible segments, somewhat like the Surface Book.
This results in a large folding radius for the screen, which I would hope is easier to harden against damage from knocks and scratches than folding repeatedly.
Huawei's patent dates to 19 September 2017, and should be rather easy to construct, and leaves a lot of space for batteries and other hardware. The company has already said they are working on a folding phone, with Richard Yu, CEO of Huawei's consumer business group, saying "We already have a working sample."
At the time though it was a dual-screen affair like the ZTE Axon M, which Yu was not happy about, saying:
"We have two screens, but we still have a small gap [between the screens]. That's not good, and we should get rid of that gap."
We wonder how this unusual solution will be received.
What do our readers think about constantly exposing your folding (probably plastic) screen to life's knocks? Let us know below.
Via LetsgoDigital