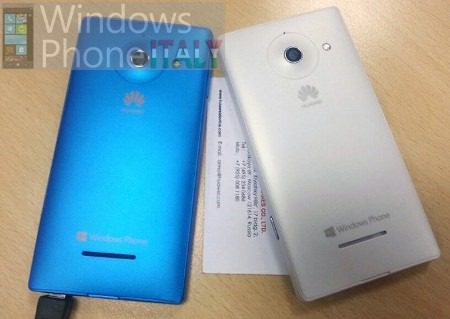 WindowsPhoneItaly reports that During a conference which took place in Milan Daniele De Grandis, Manager of Huawei Italy, confirmed the Chinese company will be releasing a Windows Phone shortly.
While he remained cagey on the details the handset is very likely to be the Huawei Ascend W1, which has been leaked widely over the last few weeks and is expected to be announced at CES.
The mid-range handset has a WVGA screen but still remains a relatively powerful Windows Phone 8 phone, which will hopefully help the expansion of the OS in China.
Read more at WindowsPhoneItaly.