Will we see this again next year?
HTC has just come off a pretty rough quarter, with their revenue dropping from $2.3 billion to $1.45 billion YoY, and profit from $152 million to a bare $2.85 million.
Despite this disastrous result – their worst since 2004, HTC CEO Peter Chou said that the company was fine "in terms of cash flow," and that it would continue to support both Android and Windows Phone hardware in the near future.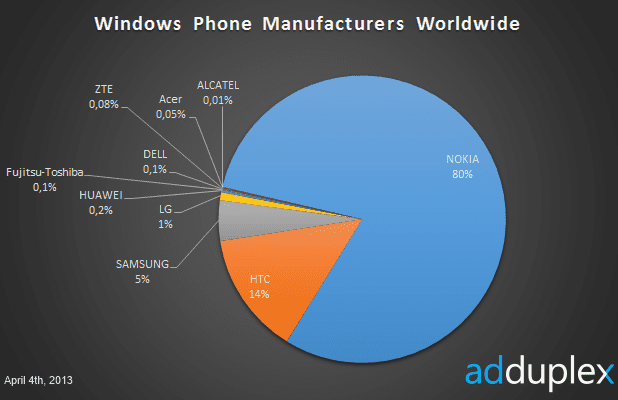 HTC's expects things to rebound greatly in Q2 2013, is is already predicted to have sold 750,000 HTC One handsets in April, and around 10 million for the full year. HTC would not have had much help from their Windows Phone handsets, with that niche dominated by Nokia, and some predicting HTC and also-ran Samsung may eventually exit the segment.
HTC is expected to release the HTC Tiara, a mid-range Windows Phone, on Sprint in the next few months, but no other Windows Phones have been leaked so far, and it is rumoured that HTC has cancelled a large-screened flagship, the HTC Zenith, due to lack of 1080P support in the current version of Windows Phone.
Do our readers think HTC will still be making Windows Phones in 2014? Let us know below.
Via Engadget.com and CNET.com