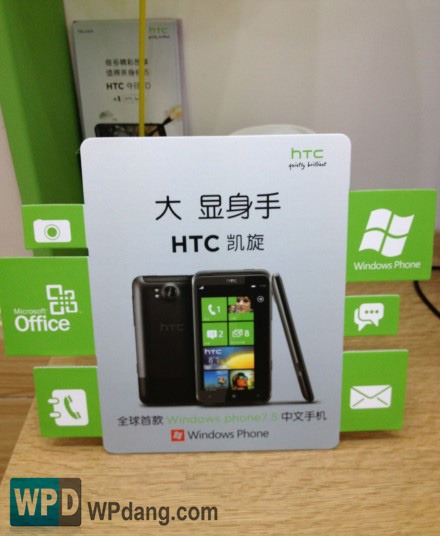 WPDang reports that the HTC Triump AKA HTC Titan, which went up for pre-order recently, will hit the market as early as next week, on the 14th March 2012.
The handset has been confirmed to be coming with Windows Phone Tango, which replaces services such as Facebook, Twitter and Xbox Live with local equivalents. 
Interestingly this suggests the roll-out of Tango is further advanced than we thought, and that there could potentially be quite a significant number of sales into the Chinese market in Q1 2012, which should boost Windows Phone numbers overall for the quarter significantly.
Of course one barrier is the price of the handset – far from being a mass market device such as the Nokia 610, the Triumph will cost a pretty penny at CNY 4,399 (USD 697.5).  Hopefully there is enough pent up demand to support this pricing level in the world's biggest phone market.
Via WPSauce.com