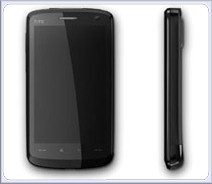 So says this video by an HTC representative showing the phone off.

HTC Touch HD – For more funny movies, click here
Of course, we have heard alternative (and believable) romours that the device will come bundled with an 8GB microSD card, which is more or less the same thing. It is certainly a move that is long overdue.