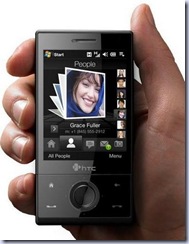 Nearly 10 months after its launch, and with its successor already announced, HTC's original Touch Diamond is being released on SK Telecom's network.
How this device will fare against South Korea's super-phones like the Samsung T*Omnia remains to be seen, but, likely due to the long delays and lack of features popular on Korea, like Mobile TV, prospects are not very good.
HTC's last attempt at the market, the HTC Touch Dual did not fare too well, only managing 20 000 sales since its Korean release in July 2008, 9 months after its European release in June 2007.