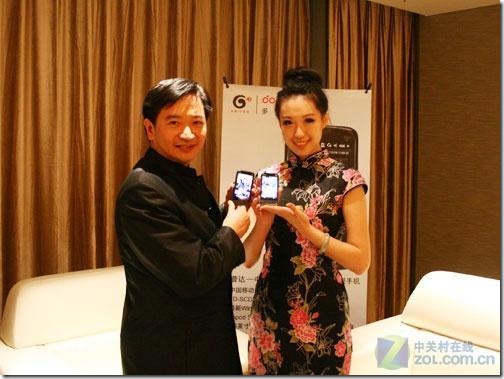 It seems its not just LG that cant keep quiet  about Windows Mobile 7.  At the launch of the HTC T8388 smartphone in Beijing the CEO of Dopod, a wholly-owned subsidiary of HTC, spoke about the difficulties Windows Mobile 7 will have in China.
Mr. Chen Jinghong noted that HTC was involved in the development of Windows Mobile 7, but that the exact release date was up to Microsoft.  The current release of Windows Mobile 7 will however not have built-in Chinese support, which is not ideal for China.  He said Dopod however still intended to release phones with the OS as soon as Microsoft officially released the OS.
He also noted that HTC intends to launch 15 smartphones in China this year, and the proportion between Windows Mobile and Android will be judged by the market itself.
HTC intended to launch their own HTC Club software store for China, primarily for their Android phones, as it was not legal to access the off-shore hosted Android marketplace from within China. He did not anticipate Google's departure from China would have much impact on Android in the market.
Read more from the interview here.
To keep an eye on the latest Windows Mobile 7 news follow us on twitter.com/wmpoweruser
Read about the HTC Obsession here, LG Apollo 720p 10 megapixel WM7 phone here, and the Business and Media version of WM7 here.