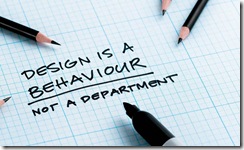 HTC has spoken to Forbes about their design ambitions.
One & Co, HTC's newly acquired design company  is focused on keeping HTC's phones looking high-end. "People who want a certain value can buy an LG or Samsung phone," says Claude Zellweger, partner at the San Francisco design firm. "We have to make sure our design is strong enough to justify [a higher] price tag."  "We're carving out a strong design language that's becoming recognizable," he says. "Companies will want to show the HTC logo [on their phones]."
This ambition extends to the software which is set to become even more "people-centric," says Zellweger.
"We're trying to strike a more fun note in software and hardware. These phones are less business-oriented and that should be reflected in their materials, forms and colours."
Part of being people-centric is being easy to use. Zellweger says One & Co is pushing HTC to make its designs and user software more consistent. "HTC had more of a shotgun approach before," he says. Once things are streamlined, loyal HTC users should have a "sense of coming home again" when they upgrade to new HTC phones, he adds.
HTC's Windows Mobile devices come in dark, glossy finishes to appeal to a professional audience, while its Android phones often sport a playful "chin" or angled base. Those characteristics will stay separate, says Zellweger, meaning no chins for HTC Windows Mobile phones.
HTC plans to launch some new gadgets in early October, accompanied by HTC's first national consumer campaign. Spokesman Keith Nowak says rumours of a netbook are off base,but of course we have already seen some interesting upcoming devices, such as the HTC Leo with its large capacitive touch screen. Consumers can expect "new, exciting form factors" soon, Zellweger says. "We're not scared to go places people haven't gone yet."
Read the full article at Forbes here.