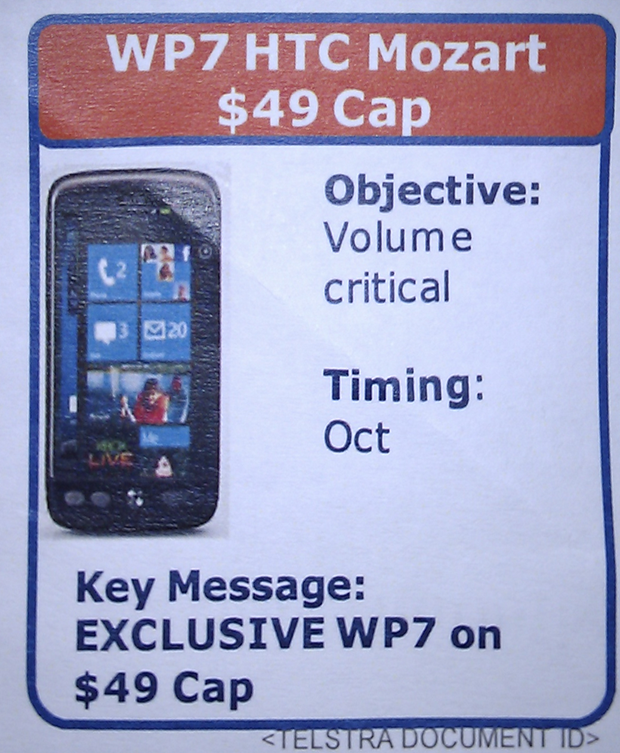 According the chronic leaker Xmoo the HTC Schubert, leaked earlier, is actually the HTC Mozart , and offered the above picture as proof.
In many ways, this would make sense, as the HTC Mozart was from its first Telstra leak painted as a volume play, low-end device.
Hopefully this will also mean we can expect to see some higher end hardware from HTC.
See the twitpic from Xmoo directly here.
See more pictures after the break.