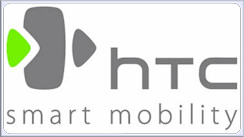 John Wang, CMO of HTC has confirmed that, despite the addition of Adroid to its product mix, Windows Mobile-based smartphones will continue to be the most important market for HTC.
According to Wang Windows Mobile and Android handsets form separate ecosystems with their own merits and advantages, Wang explained. The former provide users with high performance, interoperability and a large library of applications, while the later give handset design companies and developers more flexibility.
Wang confirmed the company will continue to simultaneously develop smartphones based on the two platforms.
Read more at Digitimes.com