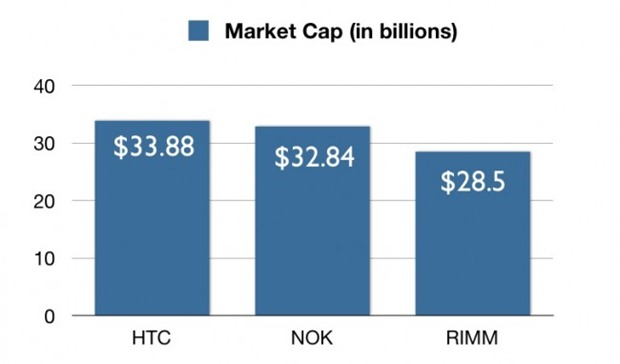 My one regret is not buying shares in HTC years ago (not that they were widely traded outside Taiwan in any case), and it seems the stock market is just giving me more and more reasons to kick myself.
Digital Trends reports that HTC has grown 30 times in total value in the last 5 years, and that its Market Cap at $33.8 billion is now larger than both Nokia and RIMMs. 
Goldman Sachs analyst Robert Chen expects HTC to ship 200 million smartphones and 30 million tablets worldwide each year for the next three to five years.
"This reflects its superior position, which allows [HTC] to benefit from the broadband convergence trend, significant growth potential in emerging markets, as well as its leading product roadmap and branding campaign that continue to increase its preference among global consumers."
Read more at DigitalTrends here.