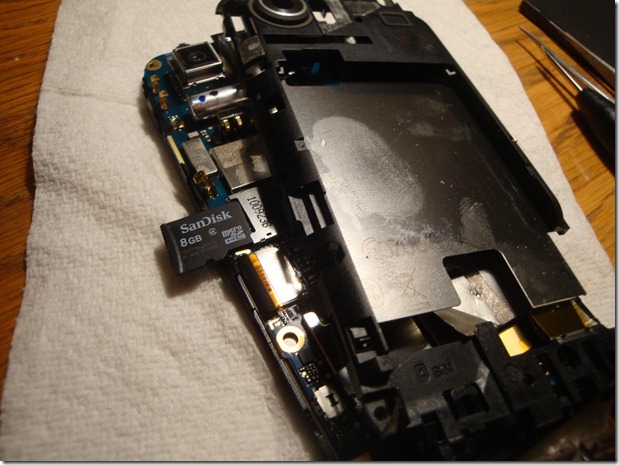 Andy Hamilton from the Life In the Fast Lane blog has managed to uncover the hidden microSD memory card in the HTC Mozart and thereby upgraded the storage from 8GB to a more comfortable 16 GB.
However, while Andy's step by step guide comes across as very reassuring, I would suggest only the most accomplished hackers even think of giving it a try. As can be seen in the picture above, getting to the card basically means disassembling your brand new phone to the circuit boards and beyond, of course destroying your warranty along the way.
The brave may want to read more at Life in the Fast Lane, hopefully more for entertainment than education 🙂
Thanks DAWOOKIE for the tip.