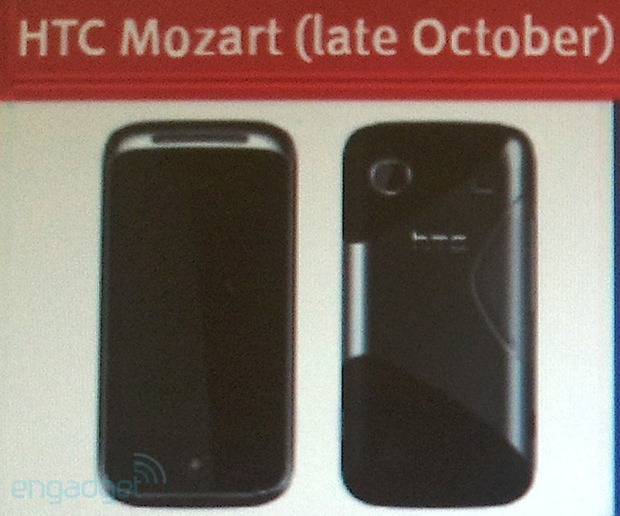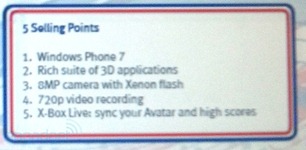 Engadget has been tipped some internal screens from UK phone retailer Phones4U, and it shows the HTC Mozart in  all its (blurry) glory, featuring such selling points as "rich suite of 3d Applications, 8 megapixel camera with Xenon flash and 720p video recording" and also surround sound from a dedicated audio DSP, amongst others.
The sheet goes on the say the HTC Mozart is for the older tech consumer who is looking for "something a bit less obvious" and that it will be the only Windows Phone 7 handset the store will carry this year.
It will be selling for around £35 per month (hopefully on an 18 month contract).
The listed specs are as below (and of course again confirms the usual 8 GB storage).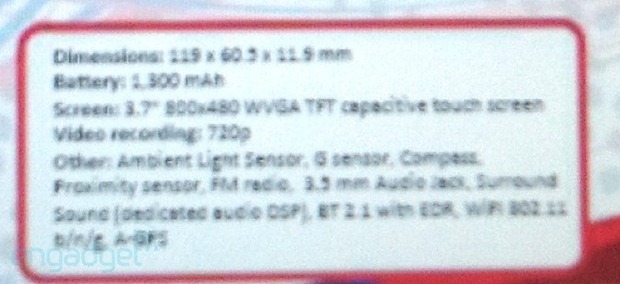 See the full collection at Engadget here.
Thanks Dropqube for the tip.