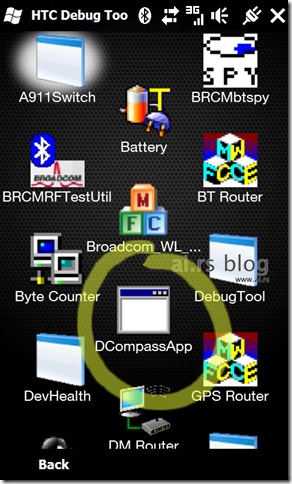 There has been some doubt regarding the veracity of some of the more unusual specs of the HTC Leo.  The first one, the capacitive screen, has already been confirmed and now a screen shot from the ai.rs appear to confirm the second, the digital compass.
Digital Compasses have mainly found application in virtual reality software to determine orientation, and are pretty rare in Windows Mobile devices, so far only in a few industrial devices and the Samsung Omnia 2.
Hopefully if the hardware shows up in enough Windows Mobile devices the software to take advantage of it will follow soon too.
See more screenshots at ai.rs here.