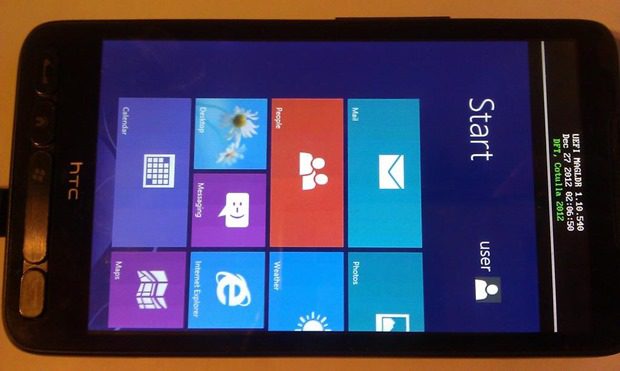 The HTC HD2 is famous for running every OS ever written, and now the latest to add to that is full Windows RT.
The pictures above and after the break were tweeted by Cotulla, who has been working on porting Windows Phone 8 to the HTC HD2.  It seems the work on getting UEFI to work on the device also paid off for Windows RT, which makes sense since both Windows Phone 8 and Windows RT boast the same kernel.
It is unfortunately unlikely the work will come to other handsets (except possibly Android handsets) but it does show that Microsoft could potentially create a phone that ran bot Windows Phone 8 and Windows RT if they really wanted to.
See many more pictures after the break.