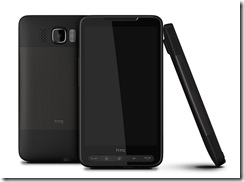 If there is one way to burst one's enthusiasm for a new device, its a shocking high price. The HTC HD2 is now available for pre-order on Clove UK for the pricy amount of £475 (£546.25 inc VAT, around $870).  This is about £100 more than the HTC Touch Pro 2 cost at present and around £200 more than the HTC Hero, which shares much of the same technology except for the processor.
While the device is astounding the price, which is way into laptop territory, is difficult to justify and will see only the most ardent fans buying it off contract.
Hopefully the actual nom-pre-order price will be significantly cheaper.
If you still need to scratch the its read more at Clove here.