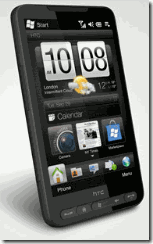 A thread over at XDA-Developers caught my eye, so I decided to do some digging. The thread was concerning what formats would be supported by the HD2, and which would be hardware accelerated.
HTC state:
Video supported formats:
.wmv, .asf, .mp4, .3gp, .3g2, .m4v, .avi
Which some think may be misleading given the AVI support on previous devices.
In the ROM, there are two packages related to hardware accelerated graphics, DShow and mHubVO.
Judging by [HKEY_LOCAL_MACHINE\SOFTWARE\HTC\DirectShow\Extensions], numerous formats will be at least partially hardware supported:
avi
m4a
m4v
mid
midi
rmi
mp3d
3gp
aac
awb
mp4
amr
mp3
with a few more [HKEY_LOCAL_MACHINE\SOFTWARE\Microsoft\Multimedia\WMPlayer\Extensions]
3gp
mp4
m4v
m4a
amr
awb
3g2
qcp
aac
avi
mid
midi
rmi
mp3d
being supported by Windows Media player.
Interestingly, the only codecs I found were for:
AAC
AMRNB Dec/Enc
AMRWB Dec
AudioFR
CCRender
ColorConversion
EVRC Dec
FltAE
FltFW
H263 Enc/Dec
H264 Dec
ID3
JPEG Dec/Emc
MJPEG Dec
MP4 (fr/fw)
MPEG4 Dec/Enc
QCELP Dec/Enc
A few of which I don't recognise at all…
Does format support actually matter to those buying the HD2, or will you just grab a copy of Core Player or similar?