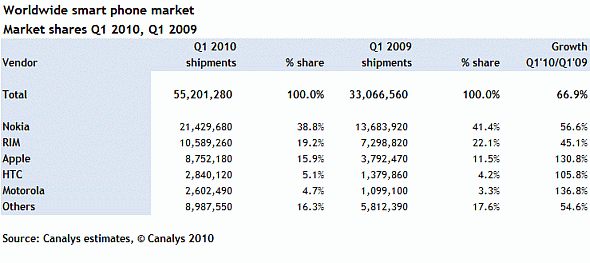 HTC has managed to not only double sales, but also gain nearly 1% market share in the highly competitive smartphone market in Q1 2010.  While Canalys shows HTC shipping 2.8 million devices, HTC's own figures total 3.5 million instead. The company's strategy of rapidly releasing new models is paying off, but is expected for face challenges in Q3 2010 when the next version of the iPhone is released.
That looming threat has however not slowed the company down yet, and its Q2 performance is also expecting to be stellar, expecting to grow shipments by 36% between Q1 and Q2.
Windows Phone 7 handsets, expected for a Q4 2010 release, should also provide some relief later this year.