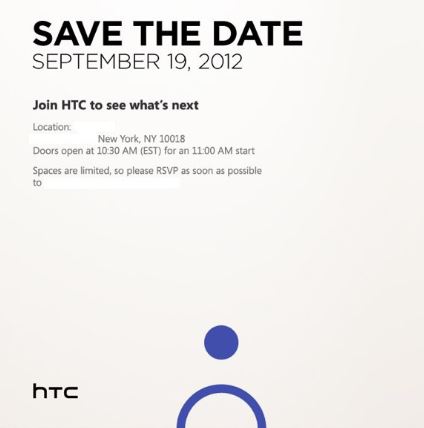 HTC has told PCMag that they are "extremely bullish on Windows Phone 8, and we're going big."
The company is set to make an announcement on the 19th September, and are likely to launch a range of Windows Phone 8 handsets.
HTC's president of global sales and marketing, Jason Mackenzie, said it would set it their phones apart with "design" and would spent more money marketing.
"We as a company have to be more vocal and more aggressive in the way we're communicating," he said, referring to their declining sales, which he attributed to their rivals Samsung and Apple's larger marketing budgets. They have also rapidly lost their leadership position in Windows Phone to Nokia.
Intimating that for once they will be giving their Windows Phone handsets their A-game, he said:
"From a hardware perspective to date the [Windows Phone] products have not been that exciting. All these OEMs have been giving their varsity products to Android, and Windows hasn't had really strong super-phones."
"As a company HTC knows how to change, and so we're optimistic that we can change with this new market," he said.
Via PCMag.com