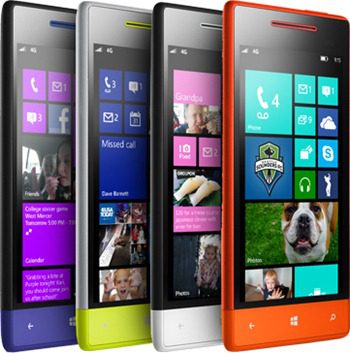 HTC has confirmed to Engadget that their low-end Windows Phone 8 handset, the HTC 8S, will not be coming to USA.
In a statement they said:
"The Windows Phone 8X by HTC is our signature Windows Phone available at AT&T, T-Mobile and Verizon Wireless in the U.S. With our focus on the Windows Phone 8X by HTC, the Windows Phone 8S is not currently planned for distribution in the U.S. market."
The handset was intended to be a cheap Windows Phone 8 device on T-Mobile, but according to the Verge the reason carriers are not accepting the handset in USA is that Microsoft has not finished testing its 1 Ghz Qualcomm 8227 chipset, concentrating more on the Qualcomm 8960 chipset  in the HTC 8X and Nokia Lumia 820 and 920.
I suspect the handset will not be much missed, given that due to steep subsidies in USA the real cost of a smartphone remains largely hidden, and one can get even the most advanced smartphones from free on contract at places like Amazon and Walmart.
Do our readers agree? Let us know below.