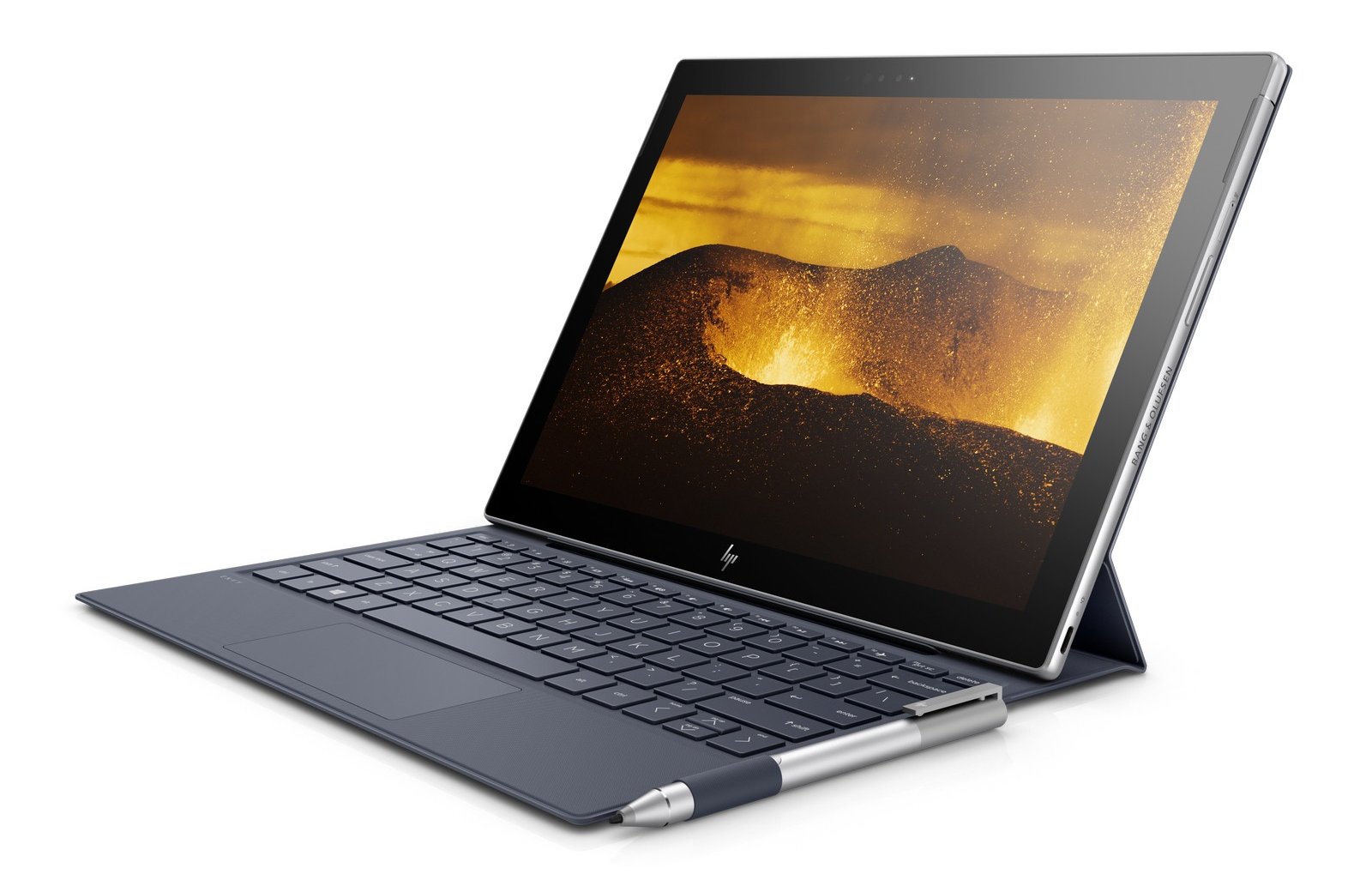 Last month, HP revealed Envy x2, a Surface Pro clone powered by a Snapdragon 835 processor. At CES 2018 today, HP revealed another version of Envy x2, this time it is powered by Intel Core processors. The disappointing news is that HP has settled with 7th gen Intel Core-Y-series processors instead of the new 8th gen processors. But HP is allowing customers to configure this device with optional LTE connectivity.
The fanless CNC Machined Aluminum tablet is 7.9 mm and 1.69 lbs. This new Envy x2 features a 12.3-inch 1080p display with support for digital pen, a 13 megapixel rear camera, a 5MP front camera, 17 hours of battery life and weighs just 1.65 pounds. The main difference between this new Intel version and the already announced Snapdragon version is their keyboard connection mechanism. The new Intel version comes with a keyboard cover similar to that of a iPad Pro, while the Snapdragon version comes with a Surface Pro like kickstand/keyboard mechanism. I'm a big fan of Surface Pro's kickstand/keyboard mechanism, so I'm not happy about HP's choice of going with iPad Pro-like keyboard cover.
HP didn't reveal any information regarding its pricing, but it is expected to be available in Spring.