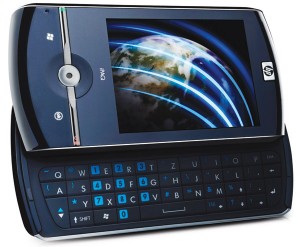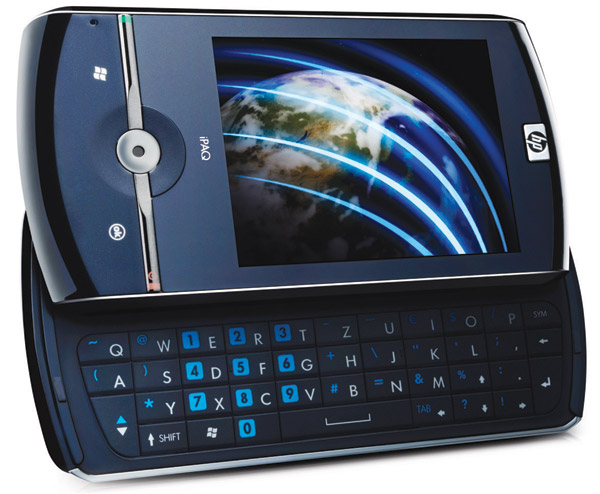 It looks like the folks over at TrustedReviews.com got their hands on the HP iPAQ Data Messenger Smartphone and gave it a thorough going over.
Let us reacquaint ourselves with the specifications this device has to offer:
Dimensions (W x H x D) : 57×17.4×114 mm
Weight : 160 g
Built-in devices : camera, GPS receiver, keyboard, phone
Operating system : Windows Mobile 6.1
Software included : Outlook Mobile, Office Mobile, Internet Explorer Mobile, Windows Media Player Mobile, Windows Live, Microsoft Internet Sharing, HP Data Connect, HP SIM Manager, HP Power Save Mode, HP Help and Support, HP Keyboard Backlight, HP Light Sensor, HP Asset Viewer, Opera Browser, Sun JVM, Westtek Jetcet PDF Viewer, Westtek Jetcet Print, Google Maps, Opera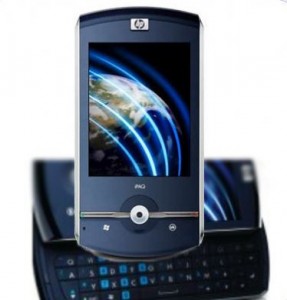 Processor : Qualcomm 7201A
Memory expansion : MicroSD
Clock speed : 528 MHz
Installed ROM : 256 MB
Installed RAM : 128 MB
Display size : 2.81 in
Wireless PAN : Bluetooth 2.0+EDR
Wireless LAN : 802.11b, 802.11g
Wireless WAN : GSM 850, GSM 900, GSM 1800, GSM 1900, GPRS, EDGE, 3G, HSPDA
Expansion slots : microSD
With it's slide out Qwerty keyboard, TrustedReviews puts this device in direct competition with the HTC S740 and the Xperia X1. Quite large shoes to fill as the  HP iPAQ Data Messenger is seemingly bulky and does not posess the utter sexiness of the X1, nor does this device have the eye candy of TouchFlo3D that my beloved HTC Fuze has got.
The overall sentiments of this review seem to be that the HP iPAQ Data Messenger is a solid device as far as functionality goes, and is up to the task of being a reliable handset for the business professional, which seems to be the demographic that it is aimed at. While this is a driver that is relatively easy on the eyes, it does not seem that it is anything to get all hot and bothered about.
Dont take our word for it though. Have a look at the full review here, then give us your opinion in the comments.