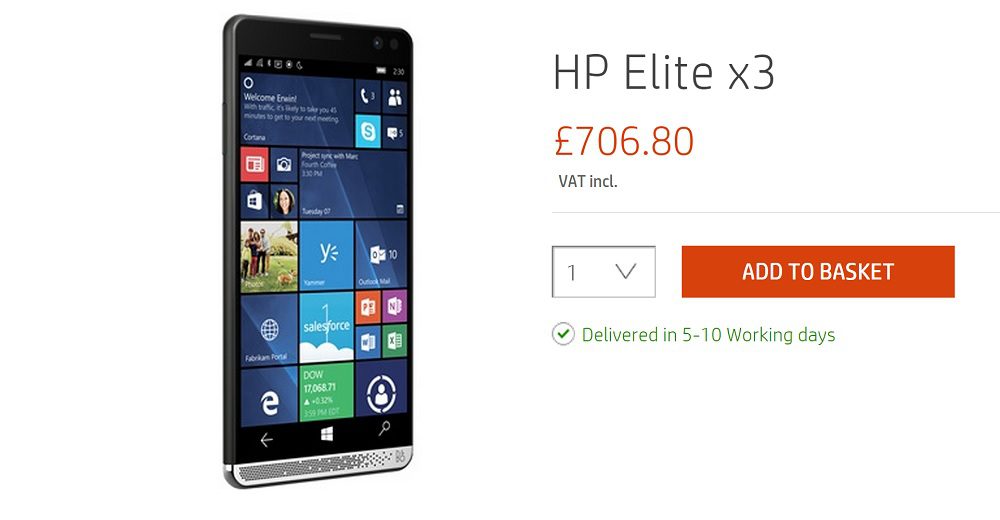 HP has opened up orders for the HP Elite x3 in the UK. If you live in the UK, you will now be able to purchase the device for £706.80 (including VAT) with the device expected to ship in 5-10 working days.
In case you don't know, the HP Elite x3 is powered by Qualcomm Snapdragon 820 (2.15 GHz, 4 cores) processor, 4 GB LPDDR4-3733 SDRAM, 64 GB eMMC 5.1 storage and Windows 10 Mobile. It features 16 MP FHD rear-facing camera, 8 MP FHD front facing camera, Iris camera, 5.96″ diagonal WQHD (2560 x 1440) AMOLED multitouch display with Gorilla Glass 4 and anti-reflective coating and a USB 3.0 Type-C connector. The device also sports a 4150mAh battery, and it also supports wireless charging.
The handset promises to be the most exciting smartphone with Windows 10 Mobile for a while, and will only get better when it gets Redstone, which will enable to fingerprint reader.
You can grab the device at HP here.