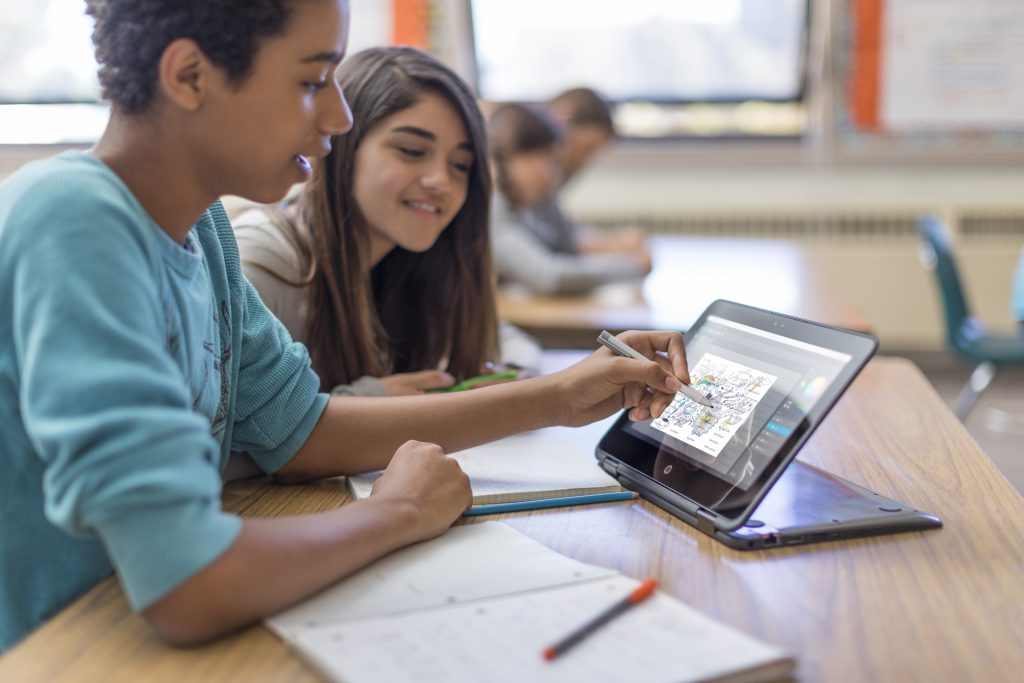 HP today announced the new ProBook x360 11 Education Edition laptop designed from ground up to help education scenarios. It is an 11-inch laptop powered by either a Pentium N4200 or Intel Celeron N3350 processor, and up to 8GB of memory and 256GB of storage. To support rough handling of students, the device is covered by industrial rubber casing that protects it from falls and you can also customize it with a Gorilla Glass 4-strengthened panel for extra durability. HP engineers put the device through its rigorous HP Total Test Process, which involved dropping hundreds of computers from an elevation of 29.5 inches (about the same height as an average school desk).
It also comes with some special software features to help students and teachers. A new app called "Take a Test" includes simple yet secure features for modern test-taking. The app creates a browser-based, locked-down environment for more secure, online assessments, for tests that shouldn't have copy/paste privileges, access to files or other distractions. For teachers, the "Set up School PCs" app helps them set up devices in three easy steps, even with no dedicated IT support.
Also, this laptop will offer up to 11 hours on a single charge. It comes with 1 USB Type C, 2 USB 3.0 ports, a headphone jack, Ethernet and a MicroSD reader. It will be available starting this December and it starts at $329.