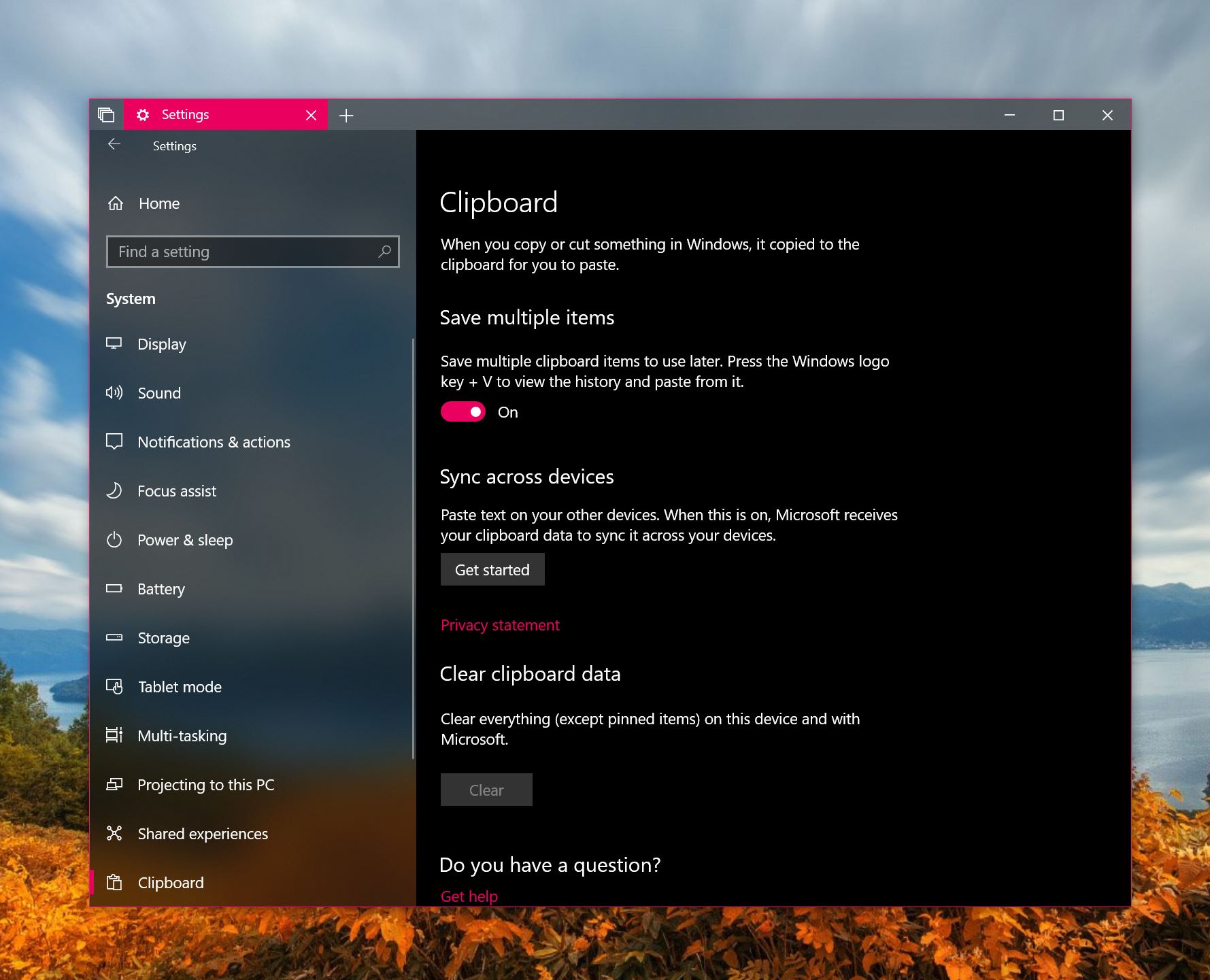 With Windows 10 October Update Microsoft is working on making the Windows 10 clipboard a lot more useful. Microsoft now lets you sync clipboard data between your devices with cloud clipboard.
If you've managed to install the October Update, Cloud Clipboard will let you copy, for instance, a phone number on one device, and go to another device and paste it seamlessly without the need of an intermediate. Needless to say, It is a productivity enhancer.
Microsoft also debuted a new multi-clip clipboard (accessible with Windows + V), this one allows you to store more than one item on the clipboard and then sync it to your Windows device of choice. Microsoft is working on bringing it to iOs and Android devices with the Swiftkey Keyboard, but until then, it is limited to Windows 10 devices
How to set up Cloud Clipboard on the Windows 10 October Update
Open the Settings app.

While in Settings, navigate to System > Clipboard.

Under 'Clipboard', look for the Sync across devices and flick on the toggle.

Microsoft will now offer you two options. 'Automatically Sync text that I copy'  and Never automatically sync text that I copy. The former option makes any clipboard text automatically synced to your other device while the latter means that you'd have to option the clipboard history app by selecting Windows + V and choosing which individual 'clip' to sync.

You can clear any clipboard data by scrolling down and to the 'Clear clipboard data' option at any time.