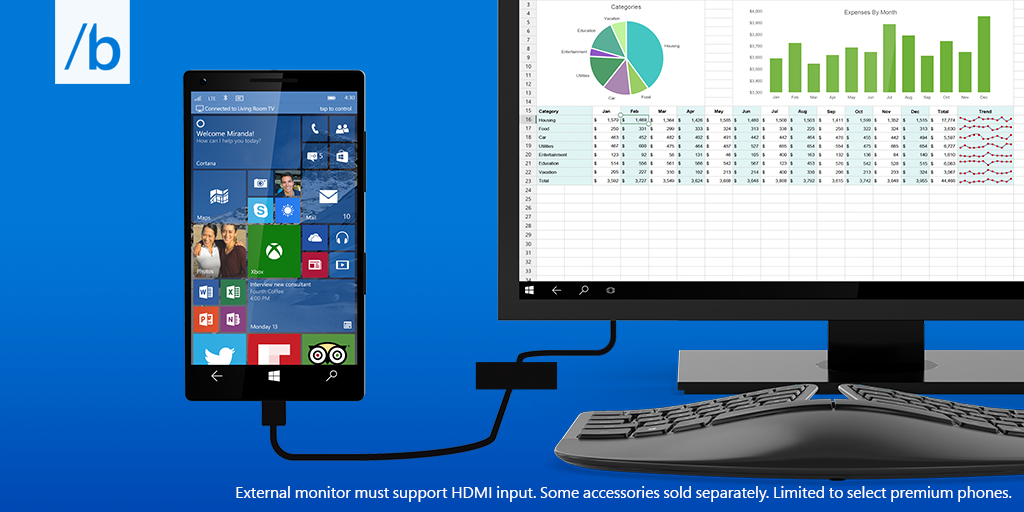 Editor's note: We're pushing this tutorial back up to the latest articles as Microsoft is expected to release a new Windows 10 Mobile build which will require you to upgrade from Windows Phone 8.1.
Microsoft finally released the Technical Preview of Windows 10 Mobile, but it is far from a finished product. Hence, it has many issues and bugs. The update does, however, support a rollback feature, so in case you don't like the update, you can rollback to Windows Phone 8.1, which is much more stable than Windows 10 Mobile. Microsoft has made the process very simple. All you need is a USB Cable, your Windows Phone, a Windows PC and the Windows Phone Recovery Tool. Read our full step-by-step guide below.
Download the Windows Recovery Tool to your computer.
Connect your Windows Phone to the PC with the USB Cable. If your phone is not automatically detected, disconnect it from your computer and press 'My phone was not detected' at the bottom and follow the instructions on the screen.
After the phone is detected, tap the phone model on the screen to continue.
The next screen shows the available software versions. Tap the reinstall button at the bottom
There's a disclaimer that suggests backing up your phone. Tap continue at the bottom.
The recovery tool downloads and installs the firmware. This may take a while depending on your network connection. The installation files are about 1.7 GB. Make sure not to disconnect the cable.
If all goes well, you get a message that says, "Operation successfully completed."
Note: Doing this will delete all the data from your device so make sure you backup all the stuff using a microSD Card or on OneDrive before proceeding. So that is how to revert back to Windows Phone 8.1 if something goes wrong with your device running the Technical Preview. Stay glued with this space and we will let you know when a more stable version is released. For now, let us know if you are reverting back to Windows Phone 8.1 in the comment section below.