| Sponsored |
Do you want to know what video editor to choose to create videos on Windows 11? Well, in fact, there are plenty of options compatible with this operating system. And this article will help you to find a suitable app for you. So, keep reading to learn more about the best video editors that are compatible with Windows 11 and will help you to create amazing video content more efficiently.
Use a Built-in App — Clipchamp
In 2022, Windows released a new update for Windows 11, and one of the new inbox apps was Clipchamp. It is a simple yet powerful built-in app that stands out with its user-friendly interface, great functionality, and easy integration with different services like Pinterest, OneDrive, Google, and others. More than 390,000 companies choose this app for video development, and there are plenty of reasons for it.
Users with a free plan can easily create engaging video content with Clipchamp. In the video maker, you will find many editing options. Users can cut, trim, split, and merge clips, add audio, text, and images, use color correction, and many more.
Clipchamp also offers a range of features available for Premium users only. For example, you can create your brand kit, use premium stock photos and videos, and get access to more filters and effects. Overall, Clipchamp is a good video editor for beginners, content creators, businesses, and hobbyists.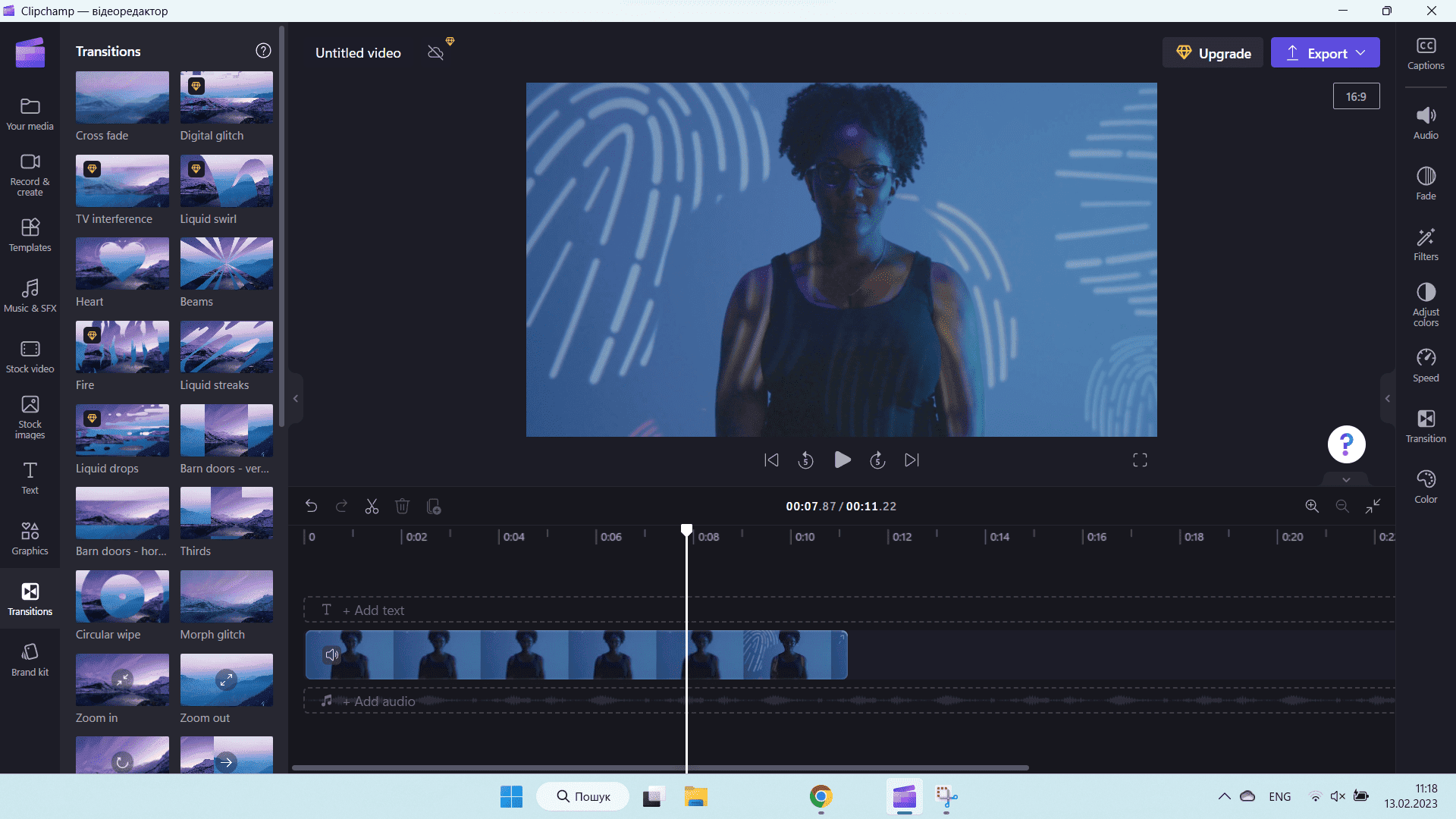 Try Online Video Editors for Windows 11
Online video editors are convenient for people who need to get fast results. As you don't need to install them on your computer, you can save some time and get the work done faster. Moreover, web apps usually don't have advanced features, so you won't spend time learning how to use the editor. Check out the information below to learn more about the 3 best online video editors.
Movavi
Using Movavi online video editor is a great option for those who need to quickly edit a video without installing new software. This online video editor has a simple interface and offers diverse editing tools to users for creating unique and quality videos. You can cut your clips, add transitions, music (use your own or choose from the extensive free library), and many more to make your video stand out.
Starting editing with Movavi is easy: you need to open an online editor, upload your video or pictures, and start working on your footage. When finished, you can export the final video in one of the available formats. And if you're looking for a more advanced video editing program, you can install Movavi video editor on your computer.
Kapwing
Do you work on a video in a team with other people and need a video editing solution that allows editing a project together in real time? Kapwing is the best solution for you. This online video editing program was created to make teamwork on video content more effective and faster.
The online service offers a variety of editing tools, some of which are AI-powered. It helps to automate the basic editing processes and focus on details instead. Besides standard effects and transitions, you can also add pictures, text, different elements (emojis, figures, etc.), and music and create subtitles. And if you need a ready-made solution for your video, you can use templates from a Kapwing library.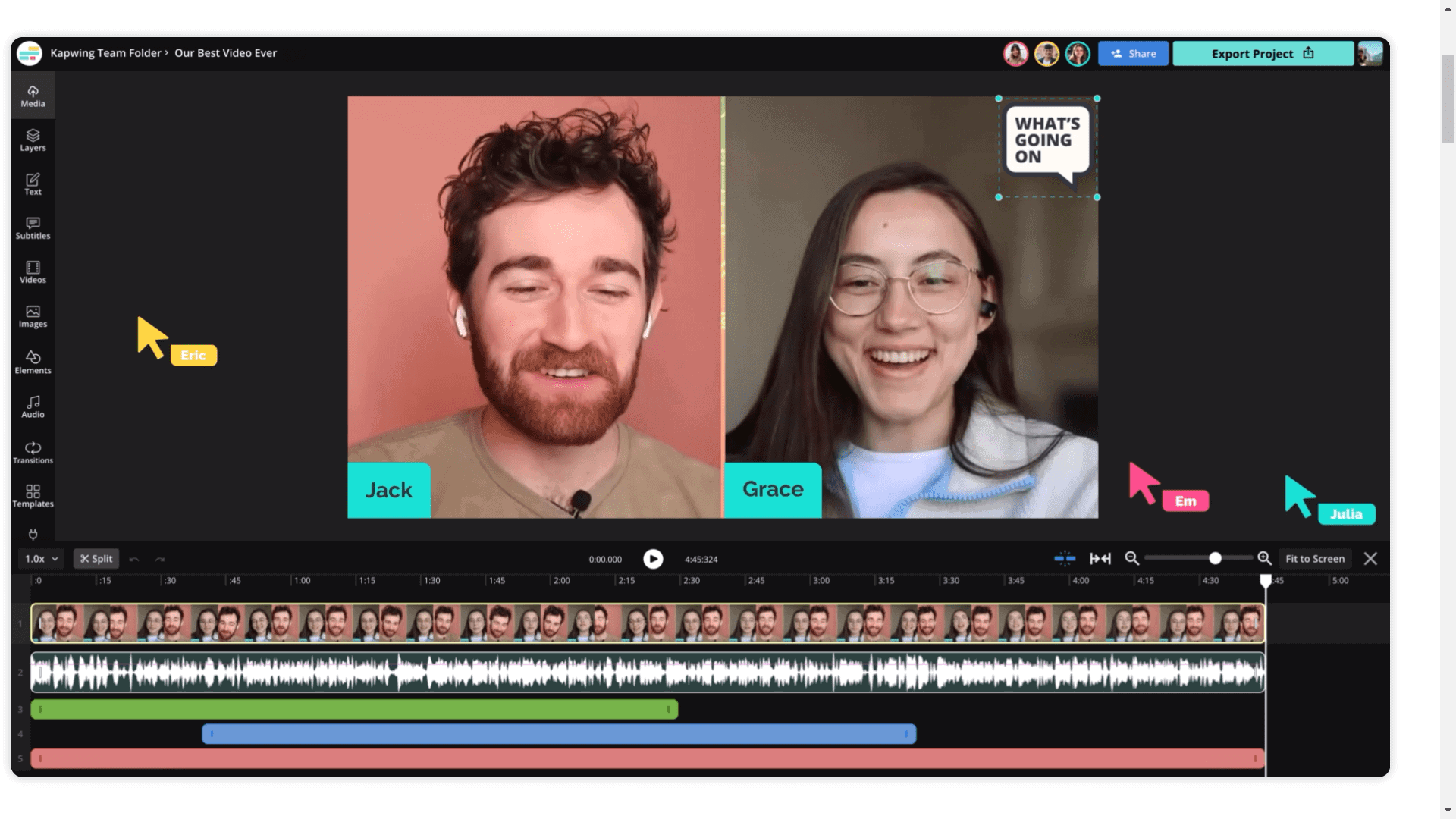 Wave.video
Wave.video is actually a video marketing platform that allows not only making videos but also sharing them. The video editor developed by Wave.video has a simple interface and all the basic tools needed for editing and creating different types of video content. You can make a quality video even if you don't have footage — you can find suitable stock videos and images in a Wave.video library.
And once you finish editing, you can easily export your video on your computer or share it on different platforms like Instagram, Youtube, Facebook, and others. Overall, this video maker is a good choice, especially for businesses.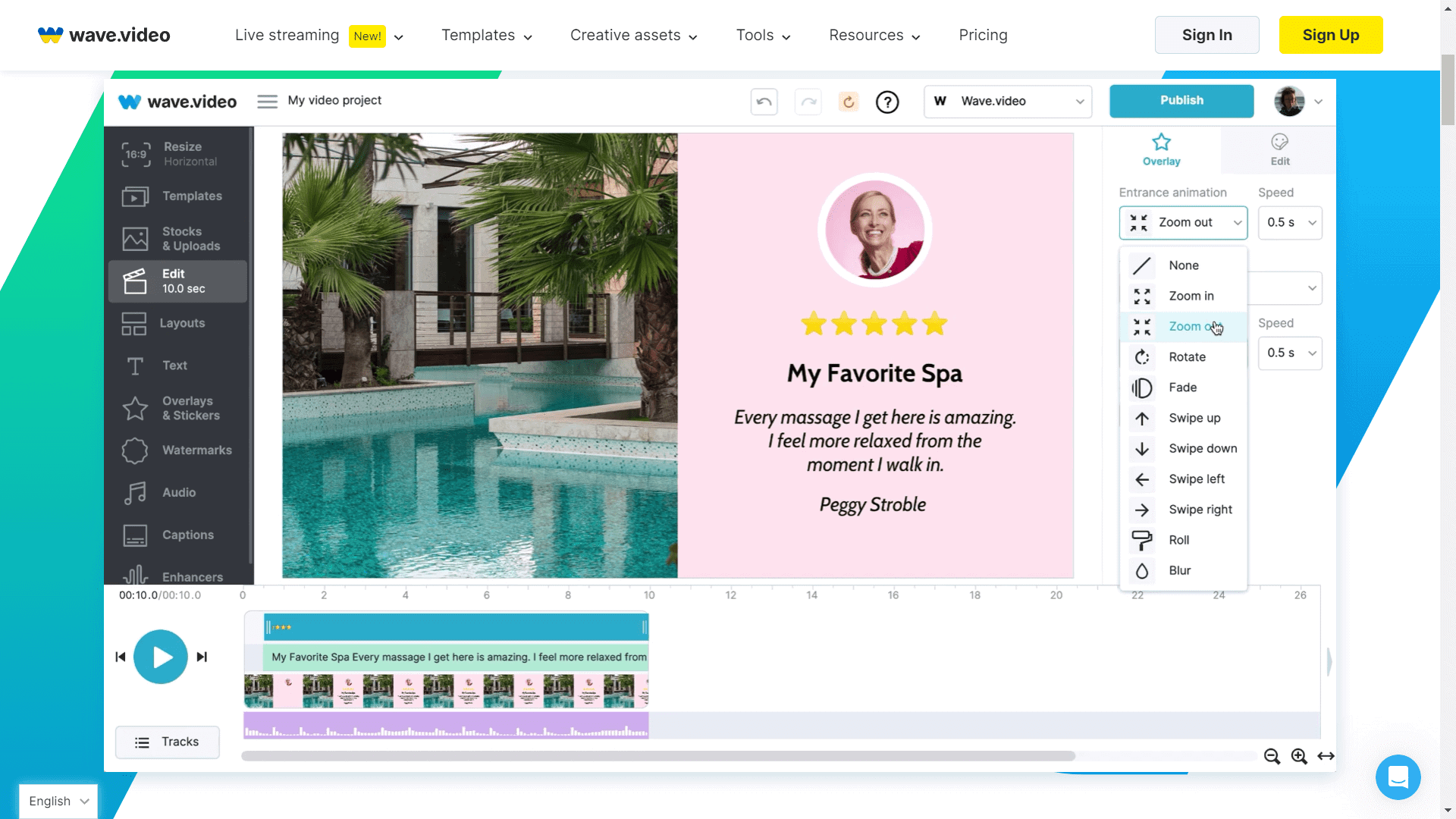 Try Video Editing Software for Windows 11
If online video editors are not for you and you're looking for programs with more advanced tools, installing video editing software is the best option for you. Such apps have much more features and are used by professionals to create high-quality films and videos. Down below, you can find the 3 best video editing software compatible with Windows 11.
Davinci Resolve
Davinci Resolve is used by many videomakers, from beginners to professional filmmakers. It is a powerful software that allows you to edit videos in any way you want. Among the advantages of Davinci Resolve, AI-powered tools are some of the most interesting. They enable auto color correction, face refinement, reframing, and many more to save you time and improve the quality of your content. Due to the wide range of advanced tools, it will take some time at first to learn how the app works, but it will be worth all the wasted time for sure.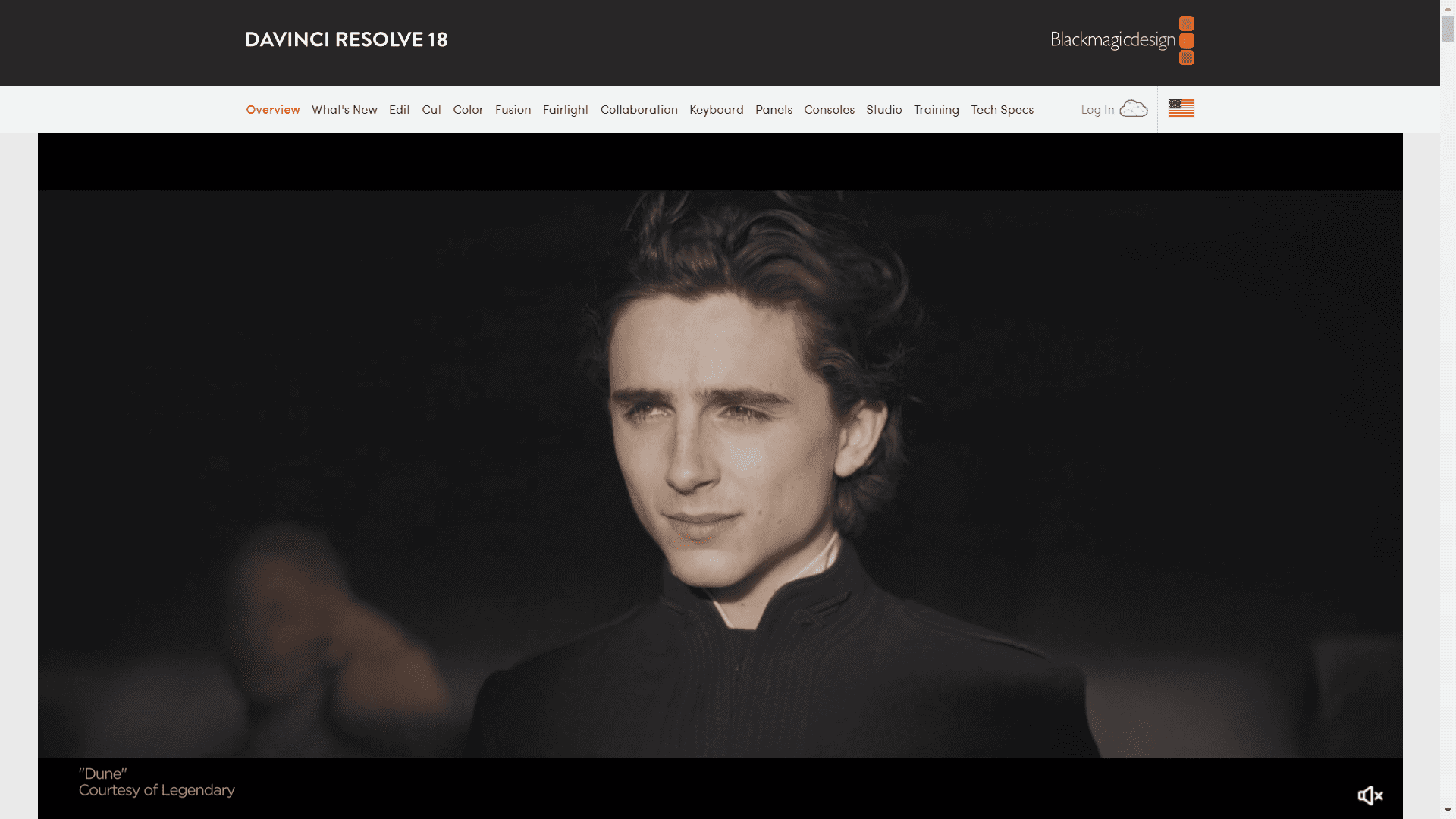 Adobe Premiere Pro
Adobe Premiere Pro is known as one of the best video editors that have everything for making high-quality video content, including many advanced features. For example, along with common editing tools, you can use reframe feature, auto color correction, audio editing feature, and more. The only disadvantage of this software is its cost. There is no free plan, so it might not be suitable for beginners or hobbyists. But, if you're looking for a great video editor for your business or if you're a professional, Adobe Premiere Pro is definitely worth choosing.
Lightworks
Last but not least, the video editing software for Windows 11 in our list is Lightworks. It is another video editor that is loved by many professionals and hobbyists. The software has everything you need to edit any type of video. Just drag and drop your clips and use a broad range of editing tools, from common ones to chroma key, audio editing, and keyframing. And you can try all of it for free, as there is a free trial version available for all new users.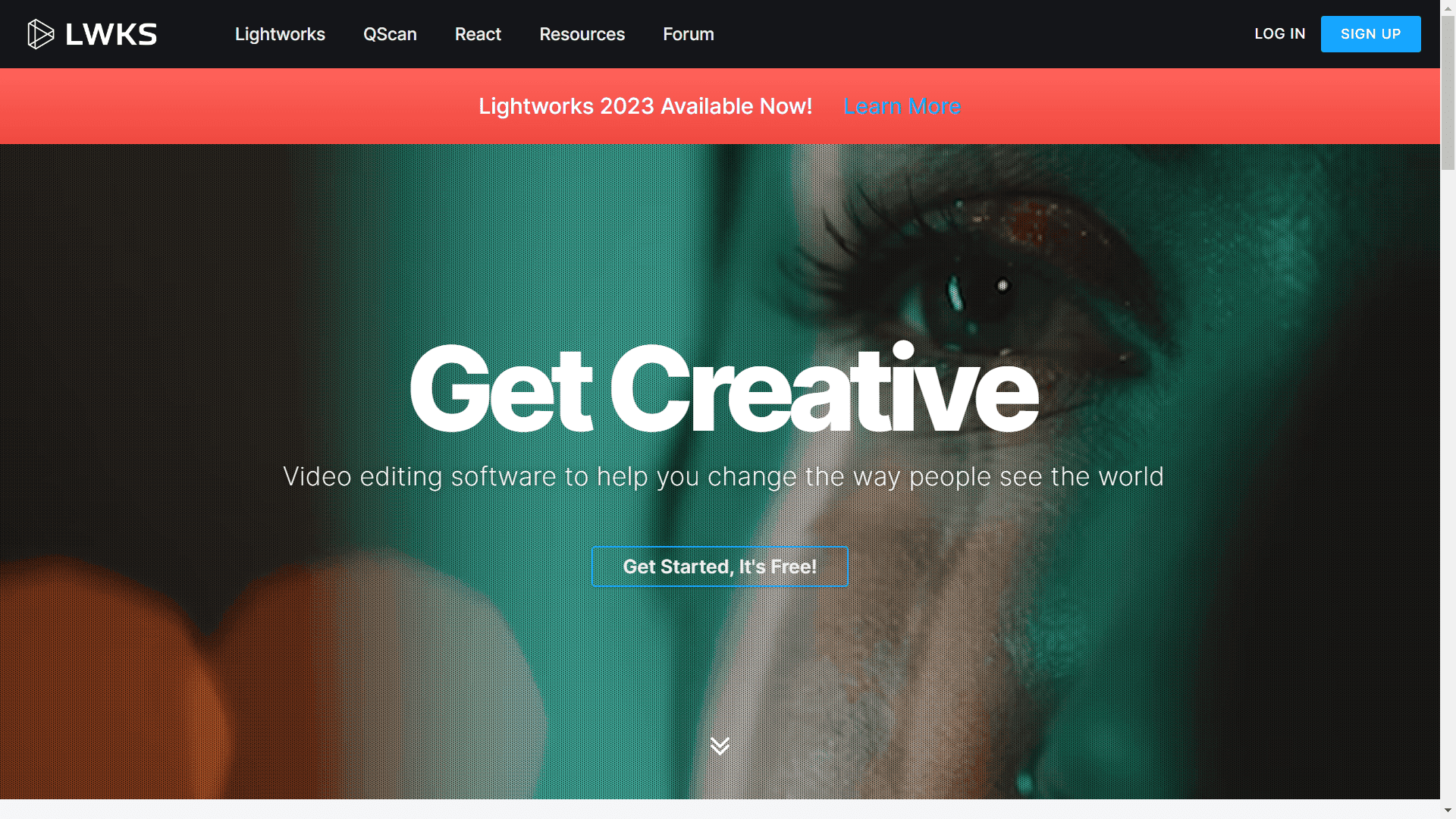 To Sum Up
There are a lot of video editors for Windows 11 that can help you to create great video content. Choose what option from the described above you like the most and enjoy a flawless video editing process. And if you're looking for more useful information about video editing, check out our article about how to choose a video subtitle translator.