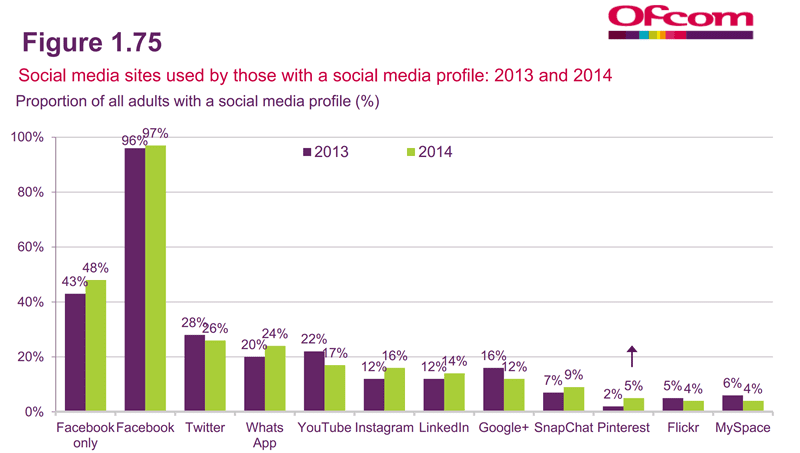 The stubborn absence of Snapchat on Windows Phone has been blamed for a lot of woes of the OS, but exactly how important is the high profile app?
Ofcom's UK data gives us some idea, and it turns out, in 2014 at least, its not the exactly the biggest app in the world, at least if you are no longer a teenager.
According to their data, in 2014 only 9% of smartphone users used the service, compared to 97% who used Facebook. Of those 9% of users, around 1/4 used it less than once per week.
Of course if you are between 12 and 15 the situation is somewhat different.
If you are a tween you have a more than 1 in 2 chance of being on Snapchat, with it being the most used social network for 13% of tweens. For Microsoft's sake we hope Snapchat is something smartphone users grow out of, rather than taking with them as they age.
Even if Snapchat's market share doubled in 2015, it still means a huge proportion of the market are not interested in the somewhat niche app, and while we wish Windows Phone had it, and we can certainly see it as a barrier for uptake of the OS amongst the young, it is clearly not the be all or end all of the smartphone market for Windows Phone.