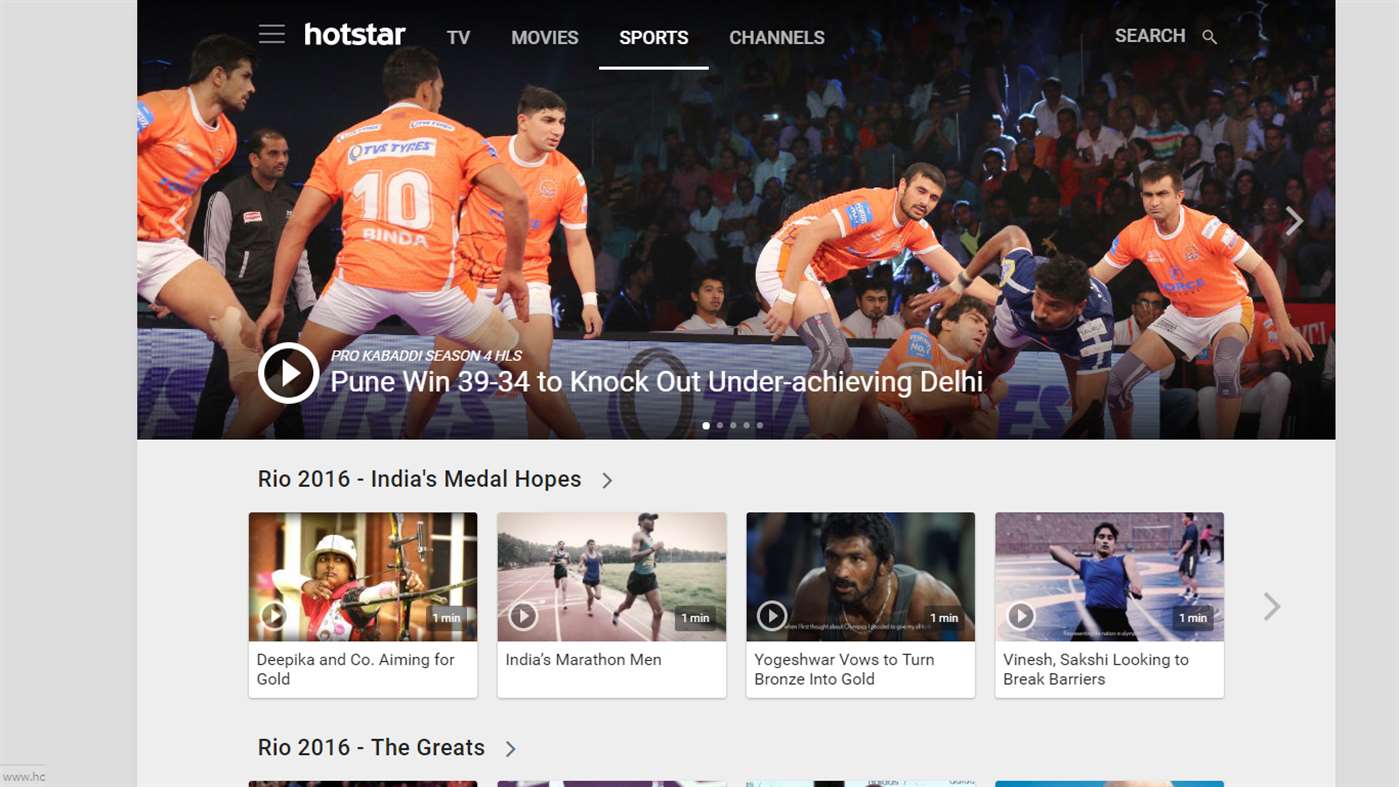 Hotstar TV app is now available for download from Windows Store. Hotstar app allows you to watch unlimited full-length episodes of your favourite TV Shows, blockbuster movies and live sports streamed straight to your Windows 10 device. Premium content will not work inside this app as DRM hasn't been enabled yet. Also since the app development is in early stages, expect occasional crashes while watching videos.
Watch TV episodes from your favourite shows on Star Network in Hindi, English, Malayalam, Telugu, Tamil, Marathi, Kannada and Bengali. You will always find something you like when you can watch the latest episodes across Comedy, Drama, Romance, Crime, Family Drama, Fantasy, Mythology, Reality and Teen Drama.

Hotstar is also the home of mega Bollywood blockbusters featuring your favourite stars – full length and close to theatrical release.

Hotstar also has the largest coverage of live sports including Cricket, Football & Kabaddi. Follow the VIVO IPL 2016 on Hotstar with lightning fast live scores and free streaming of the matches.
Download the app here from Windows Store.