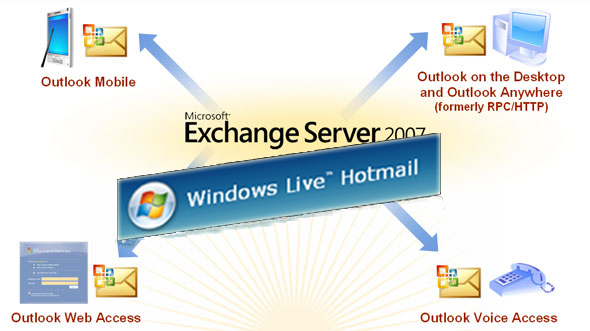 We knew the day would come, and now LiveSide.net reports Exchange Activesync support for Hotmail has finally arrived.
Exchange Activesync allows free push email support using the massive storage web based e-mail accounts, and would also allow multiple other clients to connect to Hotmail with a much better protocol than the POP supported at present.
The change as not been officially announced yet, but if any of our readers want to give it a try they can try the settings below:
email: myemail@live.it
server address: m.hotmail.com
SSL enabled
username: myemail@live.it
password: password
Domain: <blank>
Of course with Windows Mobile only supporting one Exchange Account this may be a problem with users who already have Exchange, but of course this is a problem handily fixed by Windows Phone 7.
Read more at LiveSide.net here.