We wrote recently about the availability of a hardhat adaptation kit for the Microsoft HoloLens, necessary when the device is used on construction and some industrial sites due to health and safety laws.
When the first kit was announced demand was so high the company rapidly went into production, and are now selling the kit for $95. Now the company, Meemim, who produces the kit, has released some stats regarding enquiries and purchases of the kit.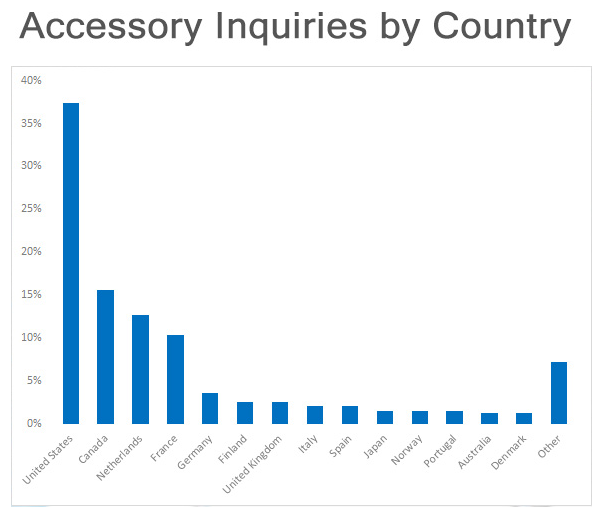 The stats reveal the interest in the hat came from far afield, but with more than 75% from US, Canada, the Netherlands and France, with the Netherlands seemingly an outsized market for the device.
Nearly all actual orders came from the same 4 countries, and what is of particular interest to me is that European orders together matched or exceeded North American orders, suggesting that the HoloLens has found an enthusiastic market far from home. This is particularly interesting because the HoloLens was not initially available in Europe but only arrived in October 2016.
Lastly, Meemim released some stats on the industry enquiries were coming from, finding predictably construction was leading, but also good representation from software developers and engineers.
Going by the stats it is clear the HoloLens is being used as more than a toy by a significant population of users. Hopefully, Microsoft can soon release a second generation to widen its commercialization and address the first generation deficits.
Meemim's HoloLens Adaptive kit is on sale for only $95 and can be found at Meemim.com here.
The kit has the following features:
Simple
Reliable, durable, and sturdy
Fits most standard hardhats
Simple to install and remove
Flexible enough to allow for adjustments (e.g., accommodating glasses and different head sizes)
Non-intrusive (does not require HoloLens disassembly and does not void the warranty)
Does not modify the hardhat in any way that would disqualify the hardhat as PPE