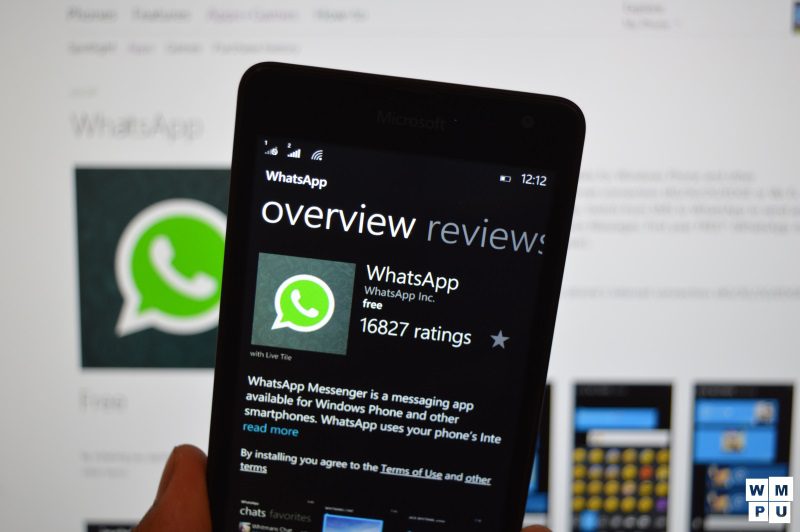 Recently we reported that WhatsApp is finally rolling out new UPI based payment system in India. The rollout, however, was slow and was made in batches but it looks the rollout has now been completed. In case you have decided to use the service to final payback your friends for that meal, then we have got you covered. You can head below and check out how to setup and use it to pay or receive money using WhatsApp.
Before using WhatsApp Payments, you need to setup payments by linking your Bank Account. This can be done by clicking on three dots at the top right corner and going to Payments. Then start with the linking process. Make sure that you have the SIM card in your phone which is registered with the bank as WhatsApp will send a message for linking the account.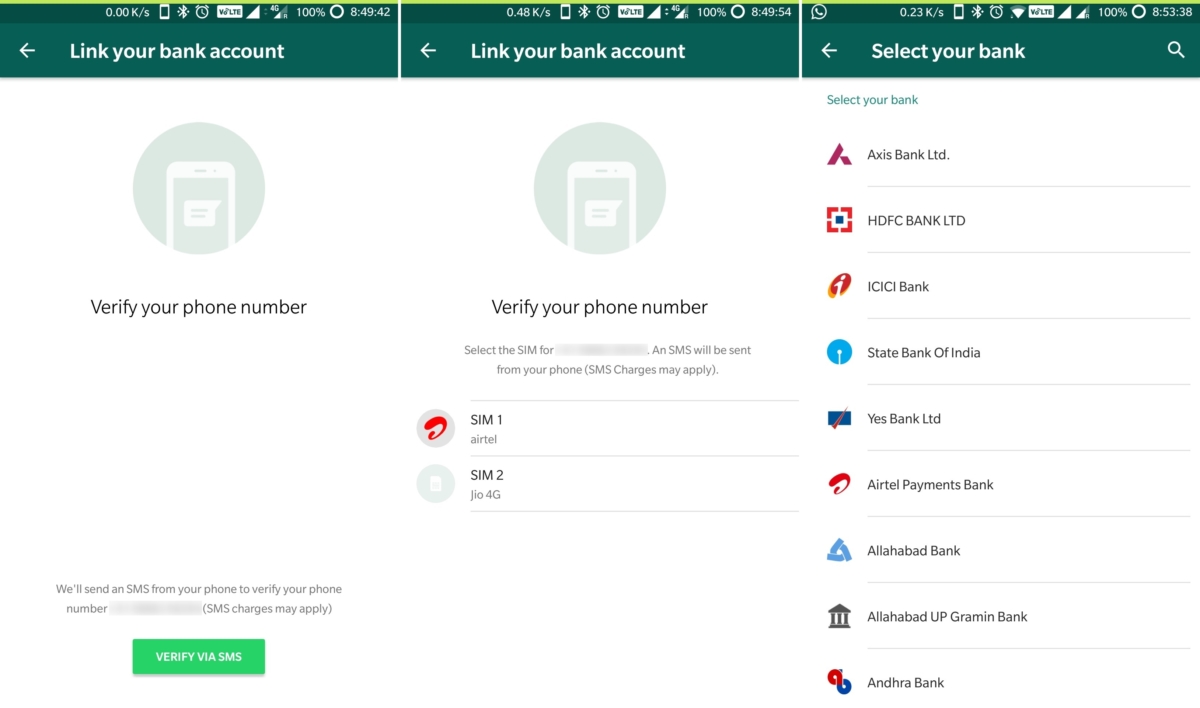 You need to then select the SIM card in case you have a dual SIM phone and select your bank from the list of banks. Once done, it will ask you to select the Bank Account to add and the setup will be completed.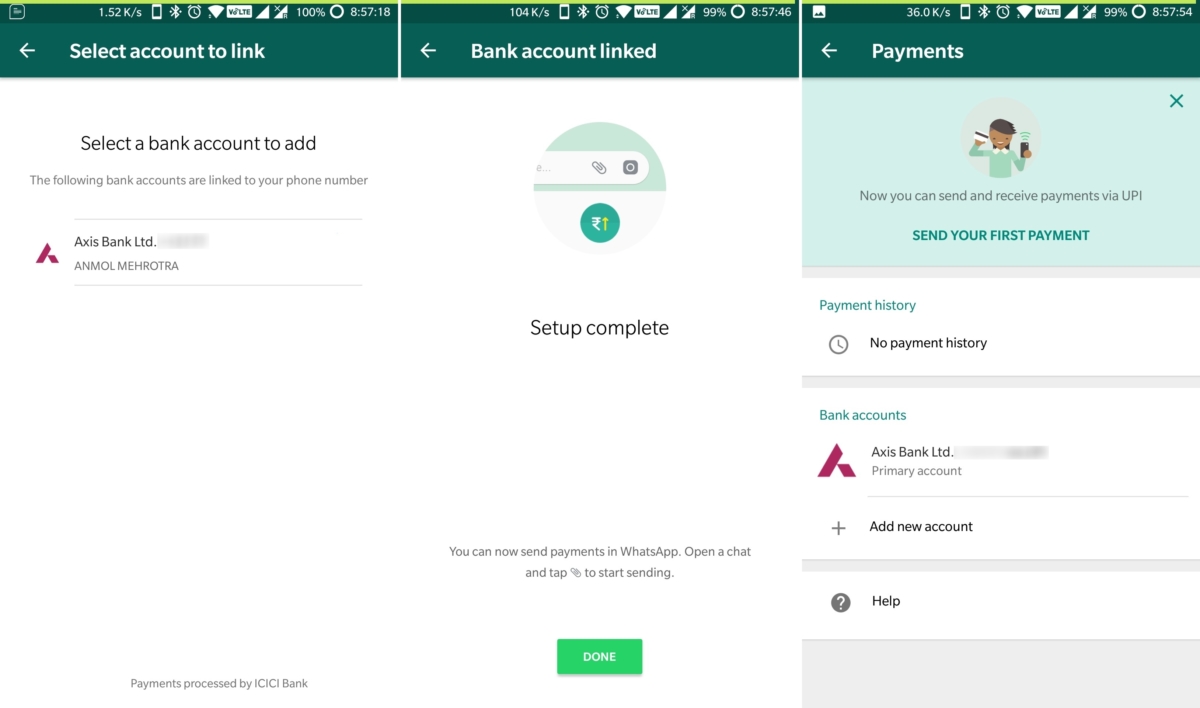 Once you're done with the setup, you need to select the contact to send money and tap on attachment option in the chat. From the list, select Payment and add the amount you want to send. You can also add an optional caption to make sure they know what the payment is for. On the next screen, you will be asked to enter UPI PIN. For those who don't know, UPI PIN is a 6-digit code you can generate from your bank's mobile app or Internet banking website. It is used to make all the UPI Payments. Once you have created it, you can select enter UPI PIN and type the UPI PIN. Once done, select the tick mark and the payment will go through. Do note that the UPI Payments happen in real-time and are credited or debited directly to your bank account.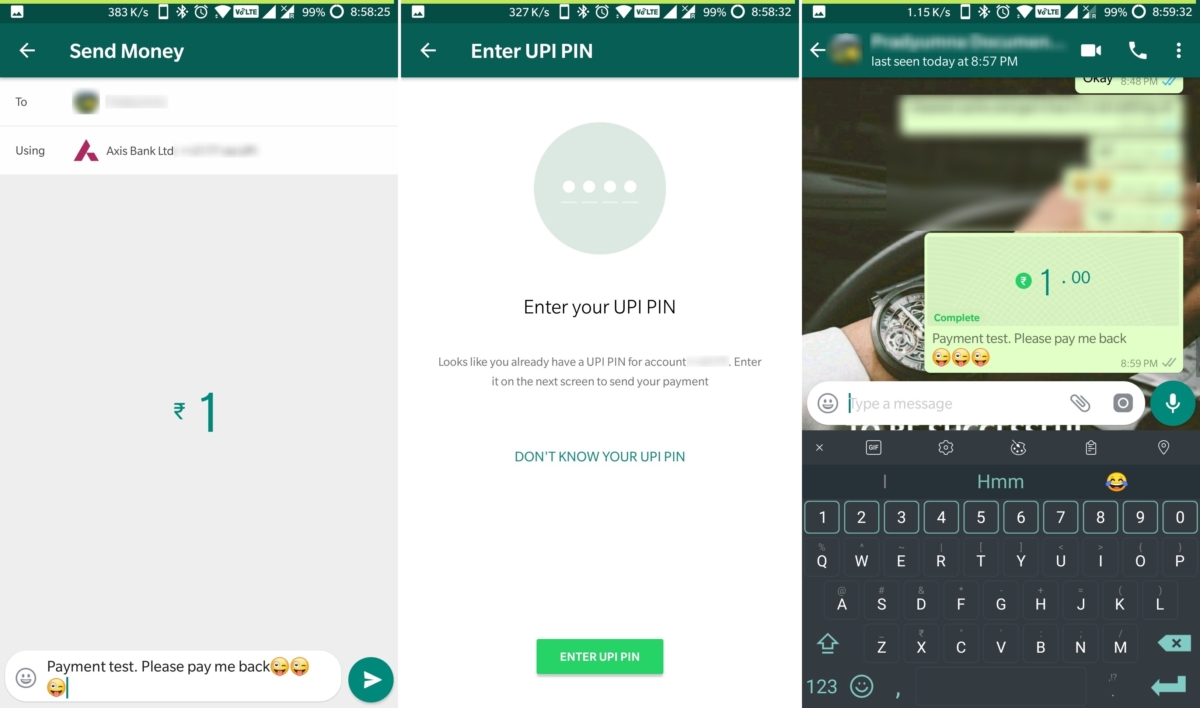 This is how you can make or receive payments using WhatsApp's UPI Payments. The idea behind this is to make sure you have a single app for all your needs but we do think that this new update is going to hurt the existing apps like Google Tez, Paytm, Freecharge etc. You can download the latest update of WhatsApp from the Google Play Store below. You can also head to the comments section below and let us know which app will you prefer for digital payments and why.