For the last few years, my main smartphone was an Android device. I bought a few affordable Windows Phones in the past few years, too. Earlier this month, I got a Lumia 950 XL. The Lumia 950 XL is my second high-end Windows Phone handset, and so far, I'm loving it.
I always loved the minimalism of Windows Phone. With Windows 10, Microsoft made Windows Phone look a lot better. Sure, things need some polish – but the OS is really nice overall.
The Lumia 950 XL provided a decent experience so far. The battery on the device is fantastic, and the display looks really nice. Other features like Windows Hello need some work, but it's nice to see Microsoft doing something different, rather than following Apple or Samsung and putting a fingerprint scanner. To be fair, though, I would actually prefer a fingerprint scanner rather than the Iris scanner on the Lumia 950 XL.
The fingerprint scanner on my Samsung Galaxy S6 Edge was really fast – and I've tried the fingerprint scanners on other devices like the Nexus 6P, and the iPhone 6s, all of them allow you to unlock your device really quickly. However, the Lumia 950 XL allows you to unlock your device using Iris — which is really nice to see here. Unfortunately though, Windows Hello does not work all the time — you've to be pretty close to the device when trying to unlock it, and if you wear glasses like me, it's quite tough to get in with Windows Hello. Mostly, I found myself just entering the pin to unlock the device, because, it's much faster than waiting for Windows Hello to work. It's worth noting that Hello is still in beta, so things aren't quite "ready" yet.
When it comes to apps, I personally don't have any complaints. Switching from Android to Windows 10 Mobile was a hard decision for me – one of the most important being the "app problem". However, all the apps I use regularly are there on the Windows Store. From Twitter to Reddit, I found the apps I needed, and I am not disappointed at all. Of course, there are some apps missing, and some apps are hardly ever updated – but hey, the third party apps mostly do the job — at least for me.
While I don't have any complaints about the third-party apps, I am quite disappointed by the Mail app. The Mail app on Windows 10 really needs some fixing — I have been trying to get IMAP accounts on the Mail app to work since January of this year and surprisingly, the app is still unable to handle IMAP accounts for me. Mostly, I just keep getting "Fix your account" errors, which are really annoying.
Now, the good things.
With Windows 10 Mobile, Microsoft also added features like Continuum. Continuum for phones allows you to use your Windows 10 Mobile as a Windows 10 PC — Universal Windows Apps like Microsoft Edge, Groove Music scale to the display size, showing a PC-like user interface. Continuum for phones is pretty nice, to be honest – but don't be surprised if you can't run all of your apps on the desktop as it only supports Universal Windows Apps for now. Personally, I don't think I will be using Continuum a lot. However, this is a feature mainly built for enterprise customers who will be able to use their phone as a "pocket" PC and view documents, PowerPoint presentation, and other stuff using their phone on a big display — just like they would do on a Windows computer.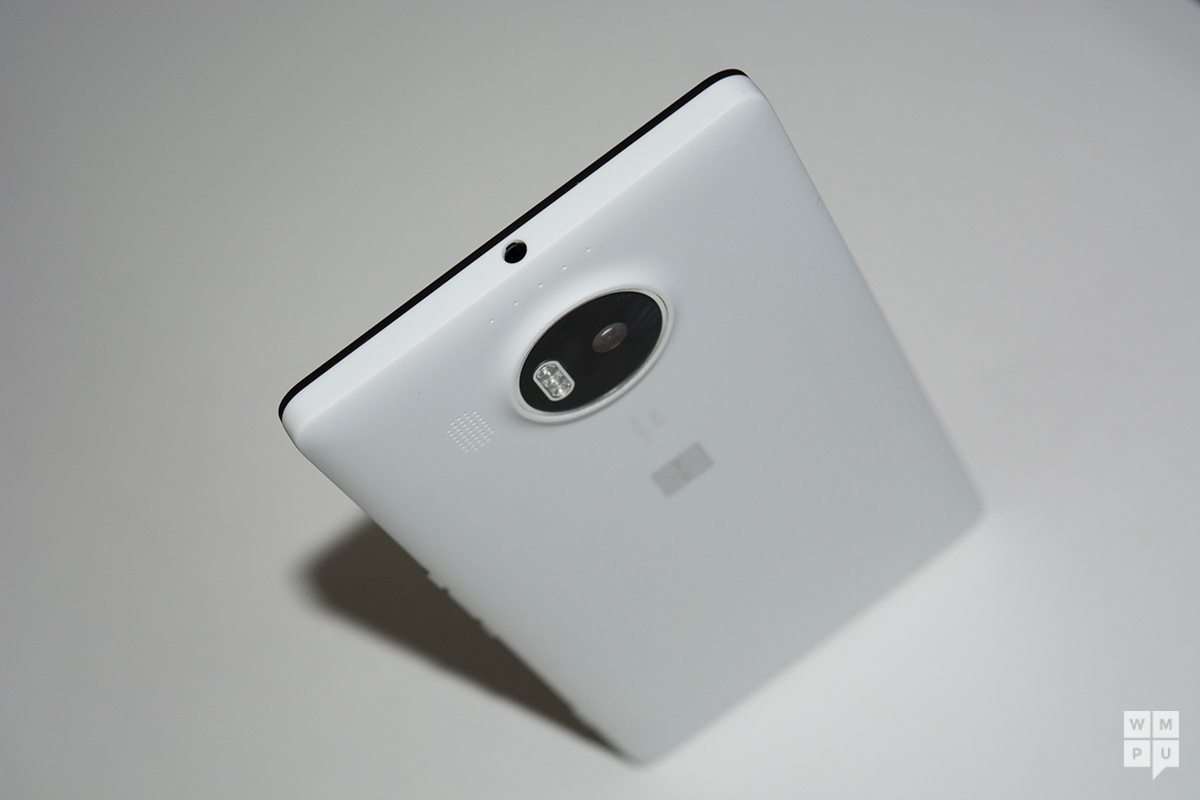 Microsoft also packed a new browser with Windows 10 Mobile — that's Microsoft Edge. The browser works flawlessly on my Lumia 950 XL, it is able to load heavy websites pretty easily, and everything on the browser "just works". Other apps like Groove Music and Weather are also very nice, and Microsoft is going to update these apps to make them even better in the near-future.
I'd also like to note that the Lumia 950 XL's battery and camera are really amazing. The camera on the Lumia 950 XL takes beautiful pictures, and the details on the pictures are really nice. The battery of the device isn't disappointing either — with a fair bit of heavy usage, the device is easily able to last for a day, and fast charging is also really nice to see on the Lumia 950 XL.
Overall, Microsoft really did a good job with Windows 10 Mobile and the Lumia 950 XL. The OS is prettier, there are some a lot of new features, and Microsoft can finally bypass carrier blocks for OS updates, too. Windows Phone is a lot better now, and things will hopefully improve next year.
If you are planning to try out Windows 10 Mobile, you should probably get the Lumia 950 XL. However, if you are looking to get an in-depth look at the device before buying it, I suggest waiting for our full Lumia 950 XL review which should be coming next week.
So…Hello, again, Windows Phone.