Head soccer is an extremely popular game already available on Android Playstore. It is in fact so popular that it has 10,000,000-50,000,000 downloads with 643,000+ reviews and an average rating of 4.1 star. Currently with 155 ratings in the US store and an average rating of 5 star, I wouldn't hesitate to say that the game will enjoy similar success on Windows Phone.
The good news is that this game recently launched on Windows Phone for free! So why is this game so popular? Well, there are many answers but for me, it's the exciting and short game play with many game modes. There is arcade,survival,tournament etc. You can also upgrade your character and buy him new costumes from the in-game money or by defeating the AI after many matches.
So what's the gameplay like? Well, it's not exactly like soccer but the core is the same.Kick the ball into the net. That's where this game gets even more exciting. You are tasked with scoring more goals than your opponent in a 1 min match. 1 min? Doesn't sound good enough for you? Well, try it out and trust me, if you win, you'll be thankful that you lasted and stood victorious after one entire minute.
So,back to your player. The player is actually a…… head. With one foot sticking out from it's face easily visible. You can kick your opponent into the goal, gore him and even daze him for a few moments allowing you opportunities to score goals. You use the directional arrow buttons on the left side of the screen to jump and the kick, jump and power button on your right side of the screen. The power button comes in use when a bar above your character's score line is full.It gets filled up very quickly if you are conceding more goals so it's obviously trying to give you a chance by allowing you to score goals using your power abilities.
With all the powerups,upgrades, game modes and costumes available for you to try, it has enormous replay value. You simply never get bored.At least I never do.My only gripes with the game are that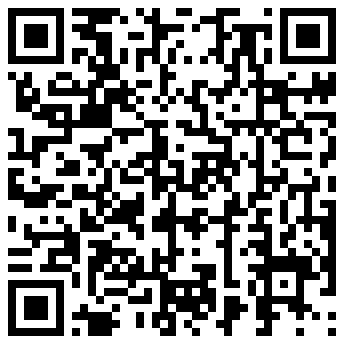 Despite being an extremely awesome game, the  resolution isn't exactly on par. I'm not talking about the animations or 2D graphics, I'm talking about the resolution which is quite low,at least on my Lumia 620, it's a bit blurry.
The game doesn't utilize the phone physical back arrow button.If you press the button, a message will pop up asking if you want to quit the game which I really don't. I hope the developers utilize it in the future updates as a pause button during the game or even on the menu screens.Currently,you have to use the in game back button to even locate to a previous menu which is slightly annoying.
You can download this game by D&D Dream Corp from here.It's free, 512mb ram supported and weighs in at a massive 147mb download for a casual game.
Or scan the QR code.