Microsoft's GroupMe just picked up an update for Windows 10 devices, and its not quite a minor one.
On the surface of it, the app does not add any new features – which means that its base functionality remains the same. However, the user interface of the app has been slightly overhauled. Rather than blue and white as pictured above, the colour scheme of the app is now grey and white.
In addition to that, the app has also picked up a new user interface for large screen devices which have their DPI set to low. This indicates improved support for Windows 10 Mobile tablets, and PCs via continuum or otherwise.
Gallery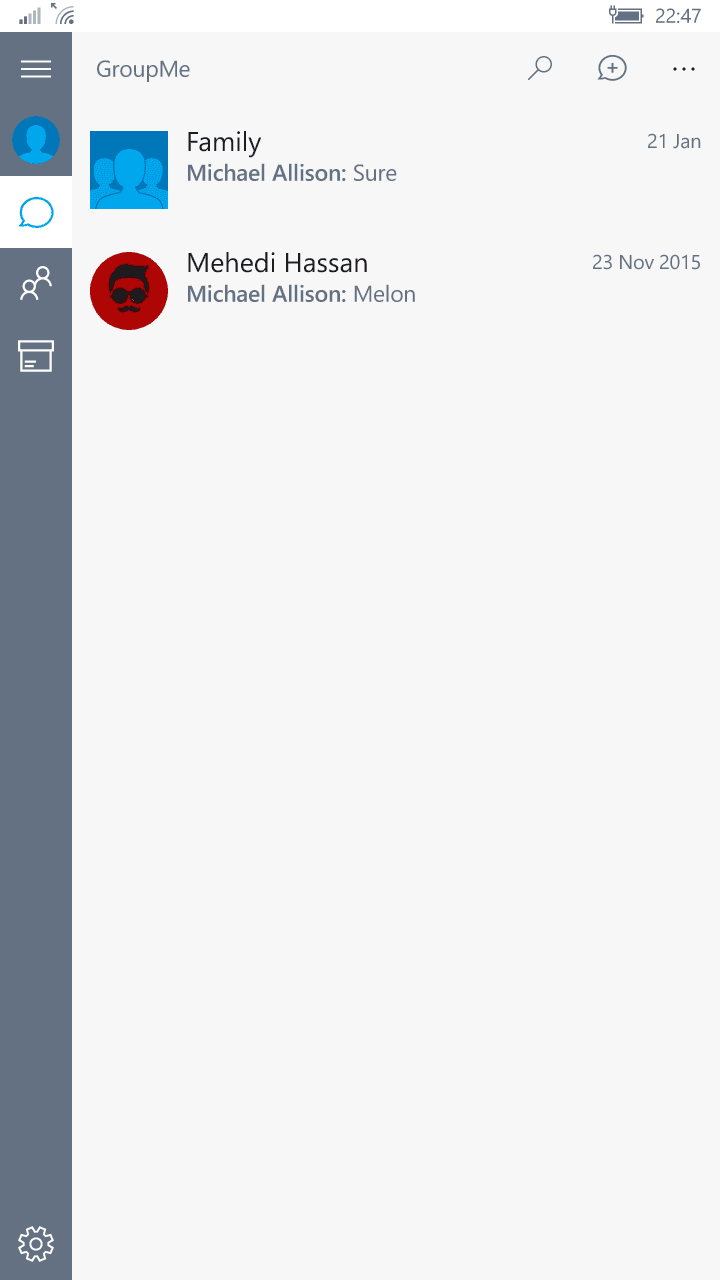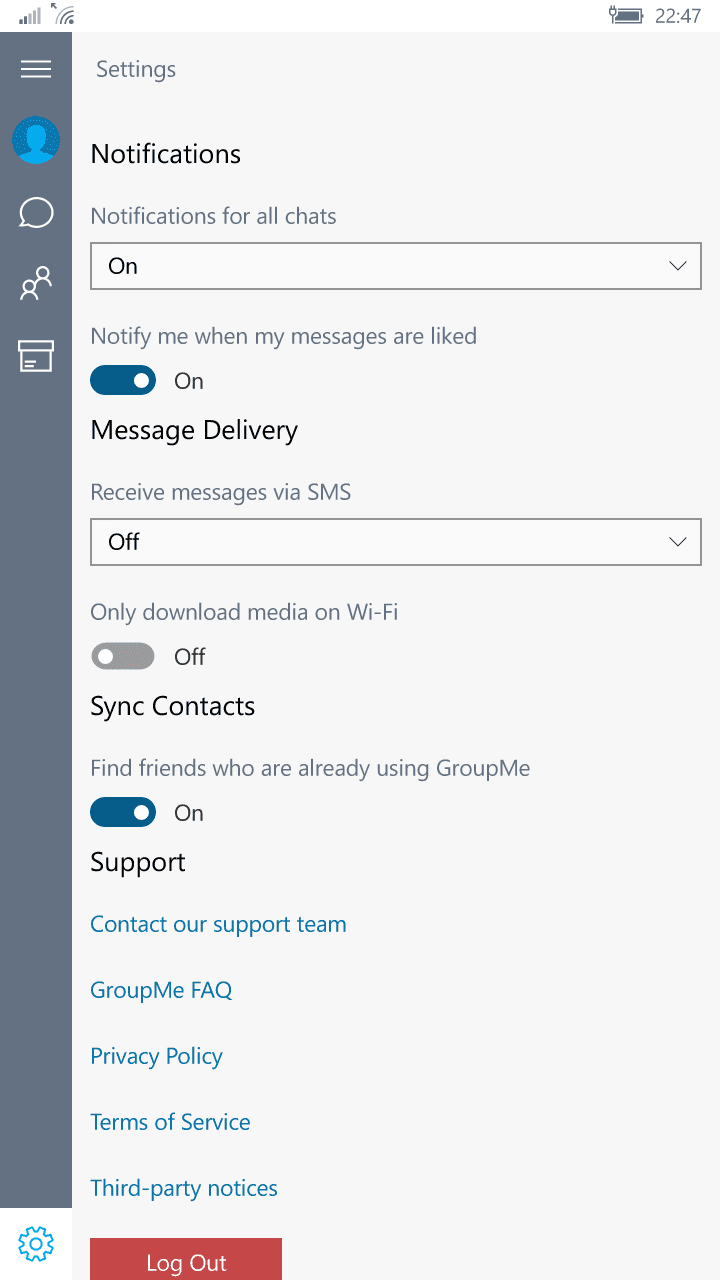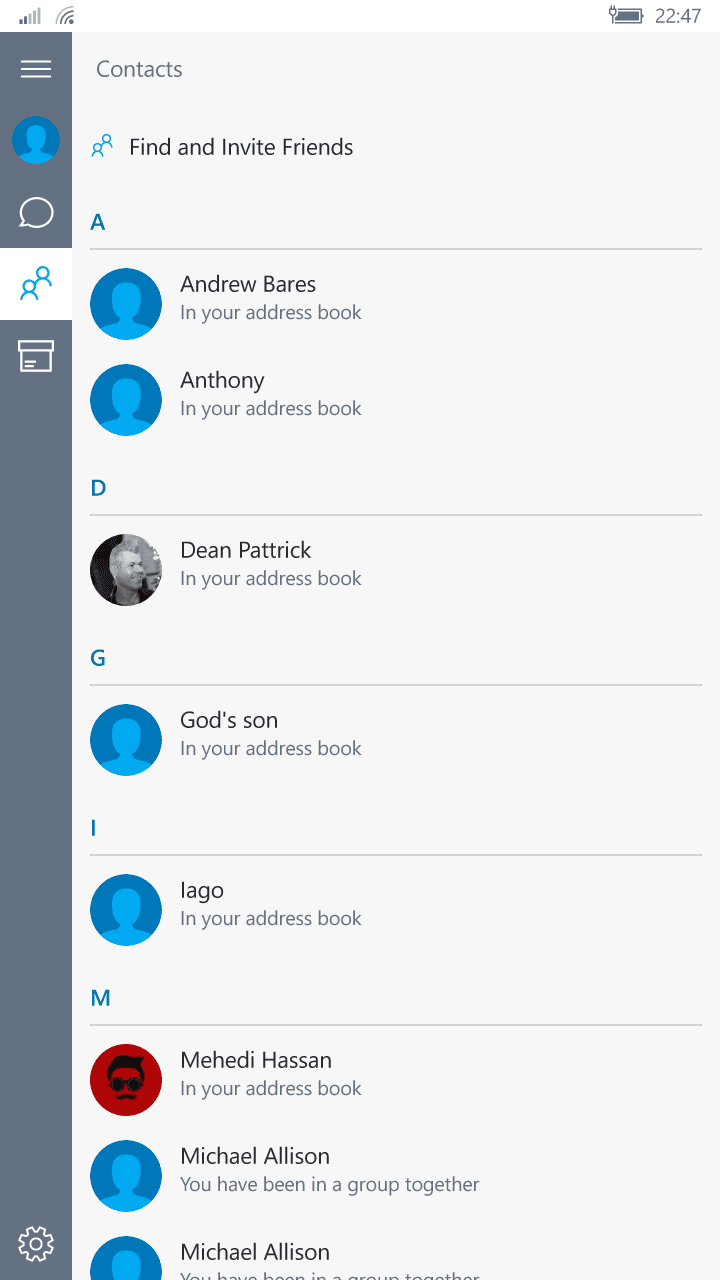 Finally, we now note that the app now shows up as an app compatible with "Windows 10" as well as Windows 10 Mobile as opposed to simply the latter. However, with official announcement yet and the app not yet being available in the desktop store despite redirecting there we can't make any claims at the moment.
Microsoft may have released the app to Windows 10 PC and tablet devices (with the store simply not reflecting the changes yet), or it may have just laid the ground work for that in a future update.
Download GroupMe from the store link below;