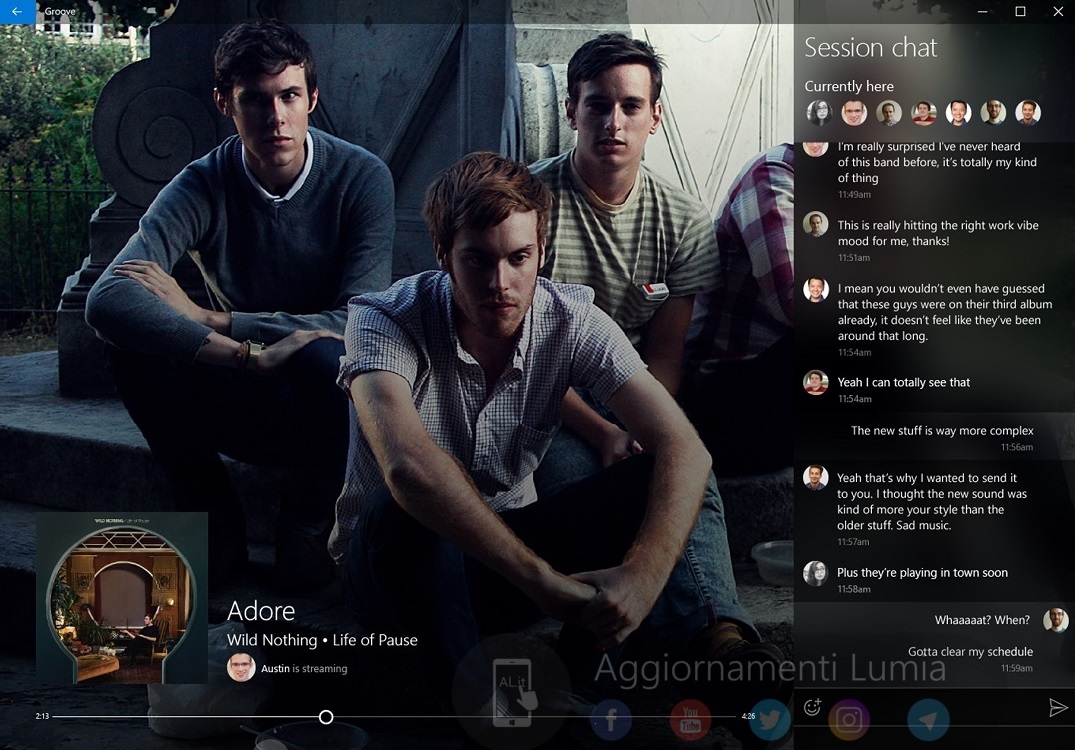 Microsoft used to have big plans for Groove Music, and Aggiornamentilumia.it managed to uncover one of these.
Called Groove Music Sessions, the concepts dates to 2016, and would allow Groove Music users to create a DJ-like session where they could create a radio station, invite friends to the listening party, rack of tracks and chat with friends while the music is playing.
Participants could leave feedback, and the leader of the session would see recommendations for the next track based on the preferences of the participants.
Gallery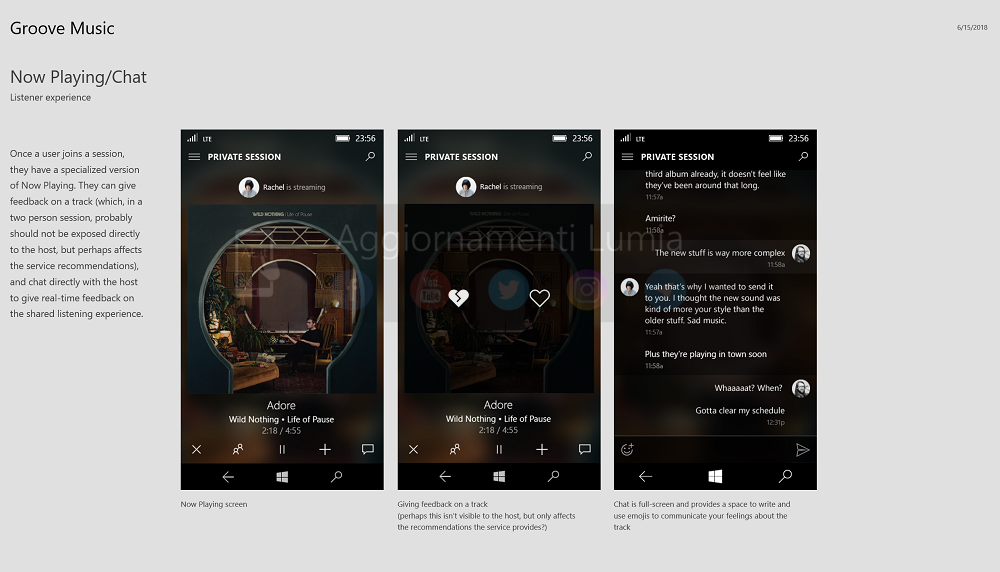 The service would have been available for both Windows and Windows Phone users.
The plans, and Groove Music itself was of course ultimately shelved, but I suspect unless the service allowed users to invite non-subscribers, the feature would have suffered from the usual chicken and egg issue of not having enough critical mass to allow even a great social feature to really take off.
What do our readers think of the concept? Let us know below.