Grid layout in Microsoft Teams? Yes, starting in September, Microsoft will add a new layout to your Teams mobile app. The new and improved grid layout will provide easier navigation for classes in Teams if you're using it on mobile devices. All the top-used EDU apps are now accessible with a single click inside the class.
But this is not all. The grid layout in Microsoft Teams will also allow you to the key details of the classes you're attending, including class name, teacher, and number of notifications linked to that class.
This is how the new grid layout will look in Teams on tablets.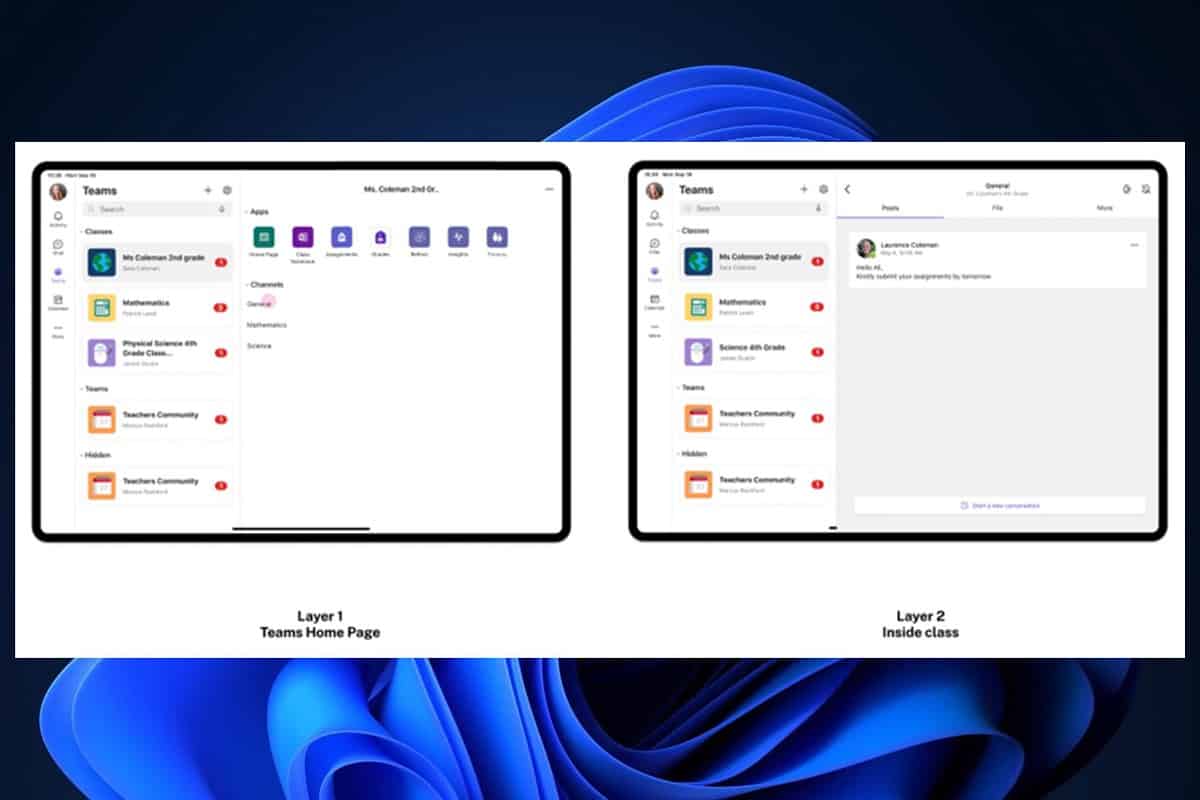 As you can see, the improved grid layout will allow for more space in Teams, and a greater viewing experience altogether. Microsoft says the feature will come out in September.
Are you excited about it? Let us know in the comments section below.