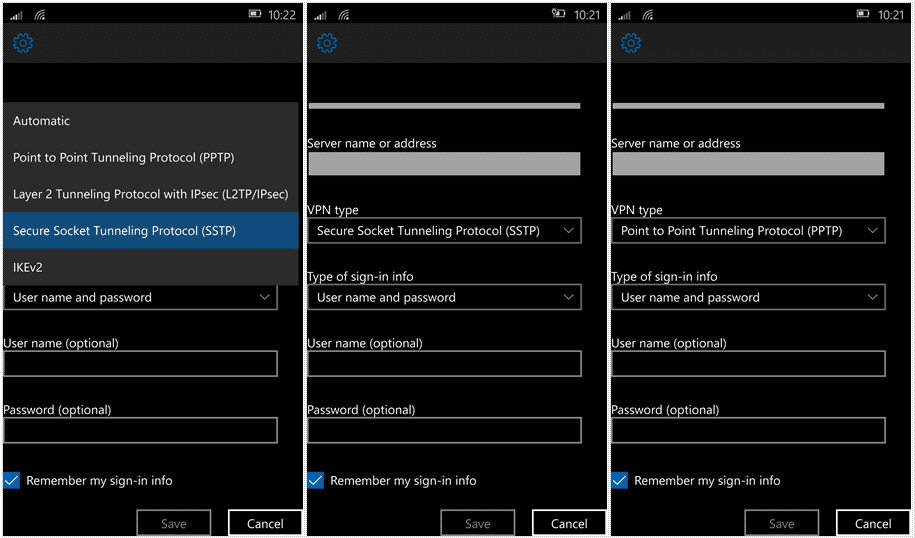 Windows Phone 8.1 introduced support for VPN on Windows Phone, but this always seemed somewhat half-hearted, with the protocols supported generally only available in an enterprise setting.
Today we can report some great news, in that the latest public build of Windows 10 Mobile TP (10136) now supports Point to Point Tunnelling Protocol (PPTP) and Secure Socket Tunnelling Protocol (SSTP), much more popular forms of VPN for which services can be found for sale all over the internet.
The news is particularly good for those who's governments heavily surveil or censor their internet, like UK for example, and should mean that the freedom we can easily access on our PCs are now also available on our phones.
Source