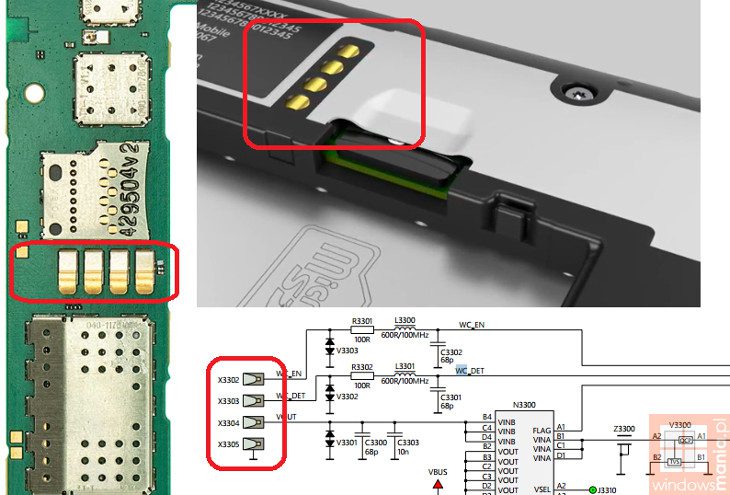 Our favourite new Windows Phone 8.1 handset has just gotten better, with the discovery by WindowsMania.pl that the device is ready to be charged wirelessly with the appropriate removable wireless charging back cover.
The contacts for such a case can be seen when the back is removed, and the documentation for the device makes reference to the use of such a back.
Microsoft is not yet offering such a case, but I am sure an intrepid hardware hacker will be able to fashion one from similar backs for other devices already available.
Has this news just clinched the deal for any of our readers? Let us know below.
Source
Via