From our comments, our readers are pretty sceptical about the demand for mini-PCs, but there must be enough, as Chinese company GPD keeps churning them out.
Yesterday their CEO revealed pictures of their latest creation, the second generation of their GPD Pocket Windows 10 PC, the GPD Pocket 2.
The much-upgraded device now features an Intel Core M3-7Y30 Kaby lake processor, upgraded from an Intel Atom X7, a thinner design (only 8.5 mm thick at its thinnest), smaller bezels and more ports.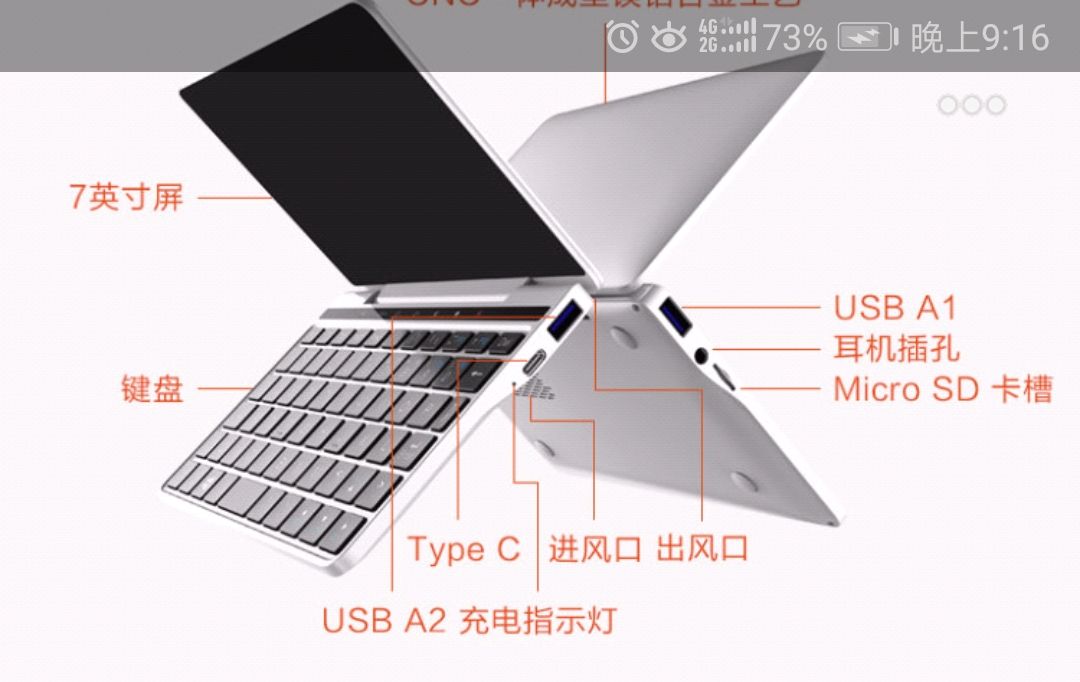 The full spec includes:
7 inch, 1920 x 1200 pixel touchscreen display
Intel Core M3-7Y30 Kaby lake processor
4GB and 8GB RAM options
128GB of eMMC 5.0 storage
MicroSD card slot
6,800 mAh battery
2 USB 3.0 Type-A ports
1 USB Type-C port for charging/data/video
Headset jack
Capacitive pen
Ports include two USB 3.x Type-A ports, a USB Type-C port, a microSD card slot, and a headset jack.
See a gallery of pictures of the device below.
The new sleeker device should retail for less than the gaming-focussed GPD Win 2 (which costs between $599 and $649).
One notable issue is that the screen can not fold all the way around and turn the device into a mini-tablet. The handset also lacks any built-in pointing device such as a trackpad or trackpoint, relying on users being able to touch the screen or use the included pen, which may turn some users off, especially with such a small screen. The keyboard, which is not backlit, has however been upgraded with a larger spacebar, and there are a number of shortcut keys below the screen for volume, brightness, capslock and more.
GPD will likely take pre-orders via an Indiegogo crowdfunding campaign starting July, with an estimated ship date of August or September. The dates may be pushed back but with a solid track record of delivery, I expect we will see the device hit the market sooner rather than later.
Does the more powerful device convince more of our readers, or would you want to wait for a $300 version? Let us know below.
Via lilliputing.