GoToMyPhone by MetroAirServer is an interesting application that installs a web server on your Windows Phone and then lets you connect to it over WIFI and access certain controls.
These include taking and viewing live camera shots every 10 seconds from the remote browser, record up to a minute of audio and access and view photos from your computer browser, all while running under the lock screen.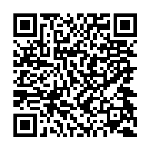 The app however offers a lot more, letting you access and exports your phone contacts, dial a contact from your browser, send SMS and email and manage the GoToMyPhone app remotely.
The app is limited by needing to be on the same WIFI network as the remote browser, so its more a case of another room than another continent, though VPN should be able to get around that, and of needing the app to be started, so no spying on the phones of friends, relatives or employees without their consent.
The interesting app is $3.49 with a free trial and can be found in the Windows Phone Store here.
Via AAWP